Meet Abhinav Mishra also known as Abhinav Ka Anubhav.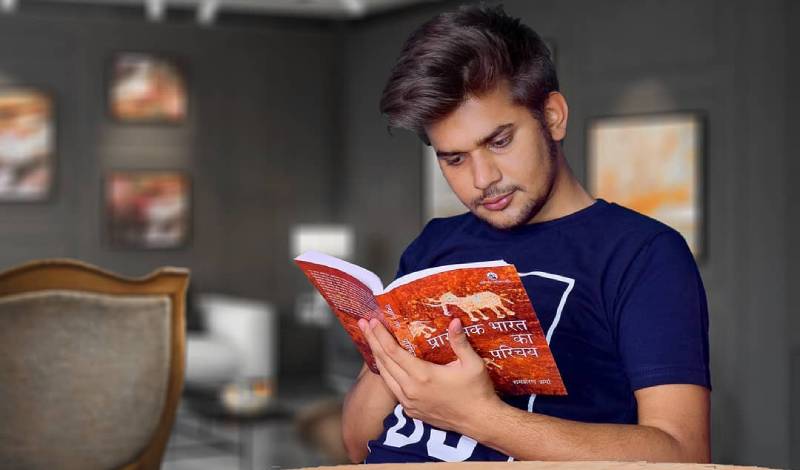 Abhinav Mishra, professionally known as "Abhinav ka Anubhav" born in  May end 1999   at Badlapur in the outskirt of District Jaunpur, Uttar Pradesh, is multitasking and super talented personalities. He was born in Badlapur but raised and brought up in Lucknow.  He belongs to a humble family having a supporting  father, a professional doctor and mother, a housewife who are his role model  in his life who encouraged him towards achieving his passion.
Abhinav with his two beautiful, humorous and extraverted siblings has composed many short fair and entertaining videos. His primary schooling was completed from govt school of the Badlapur after that he shifted to Lucknow for secondary education. After completing his schooling he went to Merrut from where he graduated in the field of  computer applications from Swami Vivekanand Shubharati University Meerut. With multi skills and hidden talents he took foray in the field of   entertainment industry in the year 2018 from then on he is constantly working. He believes that  road to success is not easy but with smart work and persistency everything can be achieved. His ability to look objectively at the things make him distinct from others.
His creative and imaginative behavior helped him achieved a lot. He did music video direction for "Moh Karia Ho Jai" and has written many many famous song lyrics including melodious song "kera ka patta lamma lamma". Being adaptive and imaginative, he became a professional music artist. The best of music tracks associated with him are "kho gai nandiya hamar kumbh ke", "Kaisa Jaduwa Dala Re", "Nandi Na Bolabay" etc. He is fond of music video editing. His openness to new experience boosts his personality. He is well researched in his field. His music can be spotted on various digital platforms like Spotify, Apple Music, iTunes, Instagram/Facebook, Amazon, Soundtrack by Twitch, Pandora, iHeart radio, Saavn, NetEase, Triller(beta), Joox, MediaNet, Yandex Music(beta), Tencent, Qobuz and the list goes on.
Apart from this he, had excellent humor skills outstanding ability to adapt put him in the first line. He has performed in "LOCO" one of the famous standup comedy club of Indore, Bhopal. His sense of humor and timing is awesome. Abhinav has a gift of the gab. As a interviewer he has interviewed many eminent personality in various field of science, politics, motivation, entertainment etc.
Abhinav is currently working with Multi National Company as a software engineering. His profound knowledge in the field of Information Technology has brought him a new accolade. He is one of the most talented person. The gross monthly earning including job and entertainment industry amounts to 160K. At the very least his vibrant personality makes him distinct from others. Instead of looking at the constraints of life, we wish you a happy and prosperous life.