Google now offers free and paid AI training course options for all skill levels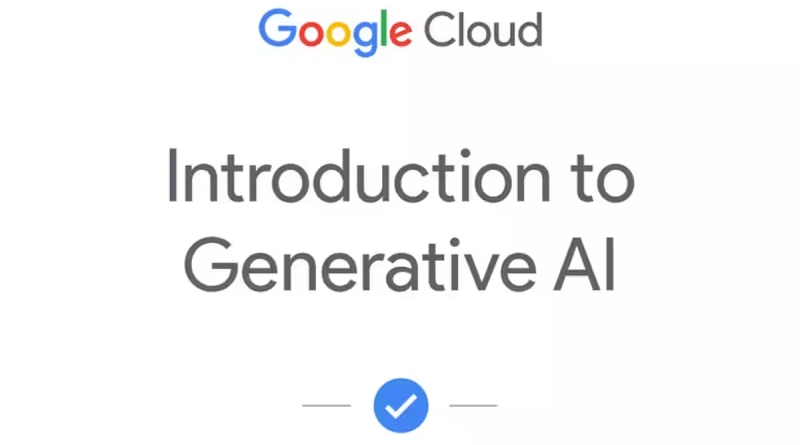 Google has unveiled a selection of training tools with a generative AI focus. The goal is to provide professionals with the information and abilities needed in this developing industry. The tech giant has launched two thorough learning paths on its Google Cloud Skills Boost platform to do this.
For people in non-technical professions like sales, marketing, HR, and operations, the first learning route, titled "Introduction to Generative AI," is ideal. This program offers a strong foundation for understanding generative AI and its business implications through a series of introductory courses.
Participants can anticipate learning about ethical AI principles and gaining knowledge about the different ways that generative AI can benefit an organization's operations.
In addition, the introductory path is free and takes just 45 minutes to complete. There are further courses offered, nevertheless, for individuals who want a deeper grasp.
The "Generative AI Fundamentals" skill badge, which comprises the introductory course along with two others on "Introduction to Large Language Models" and "Introduction to Responsible AI," allows learners to have a thorough understanding of Google Cloud's generative AI technology.
As we go on to the second learning route, "Generative AI for Developers," Google seeks to serve software engineers and developers interested in utilizing generative AI to its fullest extent. Participants must first successfully finish the prerequisite courses "Introduction to Responsible AI" and "Generative AI Fundamentals" before beginning this path. It is important to remember that this advanced approach has a cost because Google Cloud credits are necessary to access the more technical laboratories on services like Vertex AI and Generative AI Studio.
A Google Cloud Innovators Plus subscription gives a full year of on-demand training, offering access to all AI content through the Google Cloud Skills Boost program, for people who wish to fully immerse themselves in generative AI instruction.
Google offers a variety of laboratories that enable students to get practical knowledge by working on the platform directly in addition to academic information.
The subjects covered in these labs include, among others, how to get started with Generative AI Studio, prompt design with Vertex AI, and how to search for applications with Gen AI App Builder. Each lab needs a specific number of credits from one to five from the Google Cloud.
Additionally, Google Cloud and DeepLearning.AI, under the direction of renowned AI specialist Andrew Ng, have collaborated to create a new course titled "Understanding and Applying Text Embeddings with Vertex AI."
The group's research interests include text clustering, classification, outlier identification, and semantic search. This online course offers insightful information about the real-world uses of generative AI.
It appears that Google is laying the groundwork for experts to prosper in the rapidly developing field of generative AI.