Want to Download New iOS 17 on Your iPhone? Follow These Steps to Install The Next Version of Apple's Operating System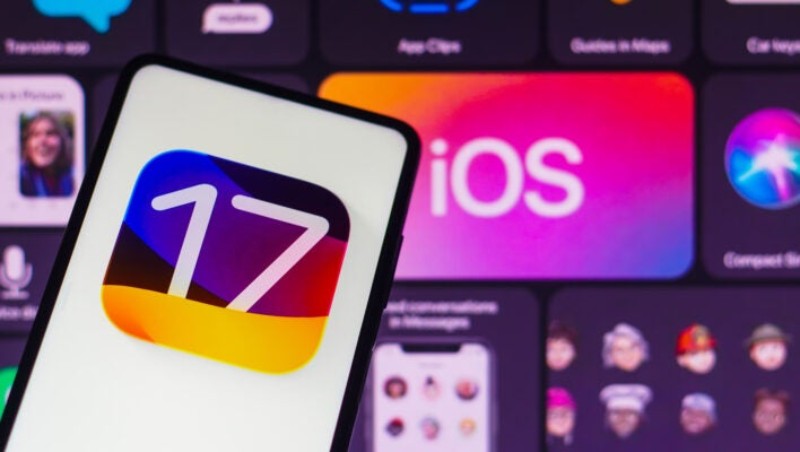 Are you ready? Today, Apple intends to make iOS 17, the latest version of the iPhone's operating system, available to all owners of compatible iPhones.
The majority of the iOS 17 update process will be handled by your iPhone, but there are a few things you can do to get ready before installing the most recent iOS version. Continue reading for a step-by-step tutorial on how to install iOS 17 on your iPhone.
Check out some of the greatest iOS 17 features and read our review of iOS 17 for more information on the brand-new iPhone OS.
Check to see if your iPhone is compatible with iOS 17 before beginning the installation.
The latest iOS 17 update won't be installed on every iPhone. You'll require an iPhone model that is at least as recent as the 2018 releases of the iPhone XR or XS.
The iPhone 11, iPhone SE (second generation and up), iPhone 12, iPhone 13, and iPhone 14 will all support iOS 17, in addition to the iPhone XR, XS, and XS Max. The new iPhone 15 will ship with iOS 17 already installed; it is presently up for preorder and will hit shops on September 22.
Next, backup your iPhone before installing iOS 17
It can be exciting to explore all of iOS 17's new features, but you should exercise some fundamental caution before updating to the new operating system. You should back up your iPhone before updating to ensure the security of all of your personal and phone data. If you decide that iOS 17 is not the correct choice for you, you will also have the option of going back to iOS 16.
If your iPhone is powered on and connected to Wi-Fi, it will routinely back up your data with the default settings enabled. To manually backup your device, click on Settings > [your name] > iCloud > iCloud Backup and then hit Back Up Now if the automatic backup feature is deactivated.
On a Mac computer, you can also back up your iPhone using Finder. Create a backup of your iPhone by connecting it to your computer, launching Finder, and choosing your device. Apple also advises archiving your backup to prevent other backups from overwriting it.
Before installing iOS 17, follow these three steps after backing up your iPhone
It helps to take a few steps in prepare to get everything ready so that the download and installation procedure runs as smoothly as possible:
Ensure that your iPhone is powered on. If your battery is below 50%, you won't be able to download iOS 17, therefore it's best to plug your phone in while you update. The battery needs to be over 20% to install iOS 17 even if you're plugged in.
Link up to Wi-Fi. Connect to a reliable Wi-Fi network before beginning the installation because you won't be able to download iOS 17 using your mobile data.

Make ample room for storage. Since iOS 17 will take up many gigabytes of storage space, you'll need to make some space before downloading and installing it. To delete huge files and programs, navigate to Settings > General > iPhone Storage.
Check out these simple tips for iPhone storage optimization to free up extra space.
When it becomes available today, how to download and install iOS 17
You'll be prepared to download and install iOS 17 once you've finished all of the preparations. Open your iPhone and go to Settings > General > Software Update once iOS 17 is officially released. Hit Install Now for iOS 17 (or Install Tonight if you want to install iOS 17 later) after waiting a few seconds (or minutes) for the update to arrive.
The Upgrade to iOS 17 button is located at the bottom of the page. After clicking it, select Download and Install for iOS 17 if you see the option to download and install iOS 16.6 instead. To start the update procedure, enter your passcode.
Once the update process has started, you should see a loading bar and an estimation of how long the download will take. Restart your iPhone after the download is finished and wait for iOS 17 to install. The download of iOS 17 should begin as soon as your iPhone starts up. Just follow any instructions that may appear.
When will iPhone users be able to download the iOS 17 upgrade today?
Apple said that iOS 17 would be accessible for all compatible iPhones starting today, Monday, September 18, at its "Wonderlust" event on September 12.
The majority of iPhone users in the US will get access to iOS 17 in the late morning or early afternoon today because Apple generally releases its significant iOS updates at 10 a.m. PT. When may iPhone users expect to see iOS 17?
iPhone users in Hawaii: 7 a.m.
iPhone users in Alaska: 9 a.m.
iPhone users on PT: 10 a.m.
iPhone users on MT: 11 a.m.
iPhone users on CT: 12 p.m.
iPhone users on ET: 1 p.m.
iPhone users on BST: 6 p.m.
iPhone users on AEST: 3 a.m. on Tuesday, Sept. 19.