Momar Sakanoko Basketball Star-Turned Entrepreneur Creates Agency To Develop Talents, brands, and properties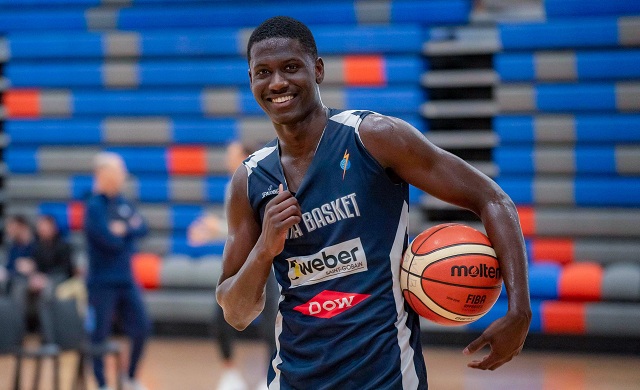 Former professional basketball player, Momar Sakanoko, launches Be Great Company, to help young talents and brands achieve their goals Momar Sakanoko is arguably one of the most accomplished basketball players to come out of his city Paris, France. The 22-year-old has however taken an unexpected turn as an NBA agent, the e-commerce expert and real estate investor takes a shot at entrepreneurship. Momar's move is particularly encouraging as he took it a step further by establishing Be Great Company, a management, marketing, branding, and entertainment company that targets young talents and some of the most iconic across the globe.
Tons of young talents and creative minds worldwide often fail to live their dreams of using their creativity and ingenuity to impact the world and touch the lives of millions of people worldwide. While several factors have been attributed to this rather unfortunate phenomenon, not many effective solutions have emerged over the years. This is where former professional basketball player and founder of Be Great Company, Momar Sakanoko, and his team are looking to make a huge difference by helping as many young talents as possible live their dream.
Momar Sakanoko brought fame to his former club Bahia basket by becoming a notable figure in the world of basketball at a relatively young age. However, he did not let his accomplishment and the accolades he has received as a star get into his head. Consequently, he decided to create Be Great Company with one sole purpose – creating the next generation of successful entrepreneurs as a way of giving back to people.
Momar's journey into the world of sports, and basketball to be precise, started at a very young age. His talent and passion for the game were evident from the first time he picked the ball. Considered one of the best prospects in France, the passionate Momar Sakanoko was able to accomplish his dream to play High School basketball for one of the best basketball schools in the United States – Wesley Christian. This was his stepping stone to greatness as a basketball player and more recently, an entrepreneur.
Momar decided to skip college to pursue his dream of playing professional basketball, playing for a couple of years. However, his entrepreneurial drive pushed him to do more, which led to the creation of one of the most zealous sports and artistic agencies in the world.
Be Great Company is looking to challenge the status quo as Momar uses his vision for the game to propel the company to greatness. The serial entrepreneur has also tried his hands on e-commerce and real estate investment, where he has continued to excel.
Momar is presently focused on helping aspiring entrepreneurs achieve their dreams, and thanks to his planned courses, he has been able to transform many lives worldwide. Momar is regarded as a visionary who is using a unique approach to disrupt multiple industries and sections of society.