Creating a Lasting Impact: The Power of Empowering Bloggers and Influencers with Gillian Sarah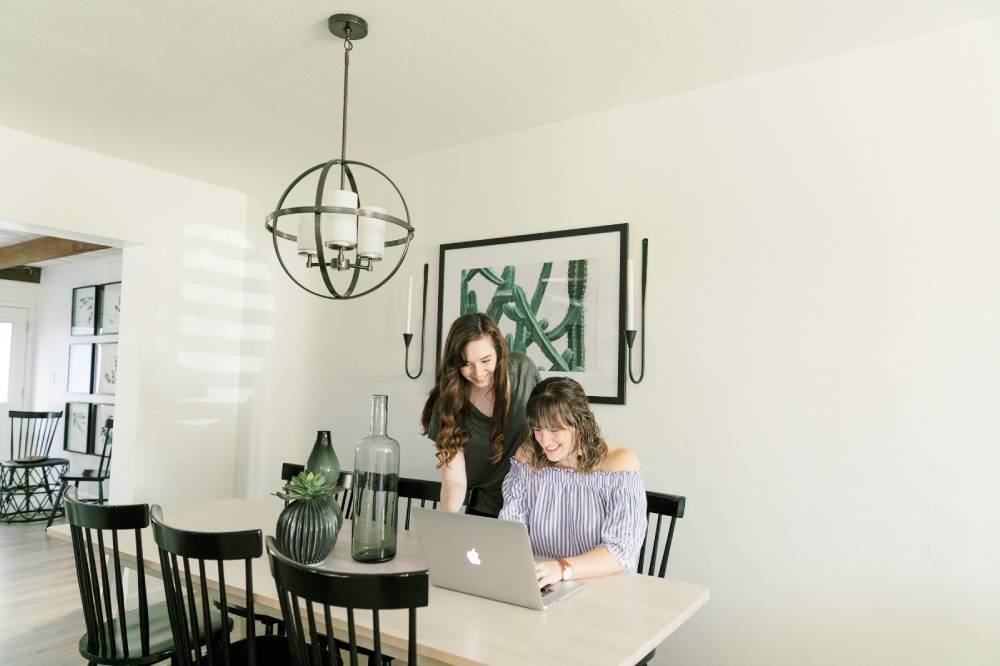 Introduction:
In today's digital era, bloggers and influencers play a significant role in shaping consumer behavior and influencing purchasing decisions. As the online landscape becomes increasingly competitive, standing out from the crowd and creating a lasting impact is more important than ever. Enter Gillian Sarah, a game-changer in the world of digital marketing. In this featured article, we will delve into the transformative power of Gillian Sarah and how they empower bloggers and influencers to leave an indelible mark on their audiences.
The Rising Influence of Bloggers and Influencers:
Over the past decade, bloggers and influencers have emerged as a powerful force in the digital marketing realm. With their authentic storytelling, relatable content, and engaging personalities, they have built loyal communities of followers. Brands recognize the potential of collaborating with influencers to reach their target audiences in a more organic and meaningful way. Gillian Sarah understands the significance of this trend and strives to equip bloggers and influencers with the tools they need to thrive in this dynamic landscape.
Crafting Strategy-Driven Website Designs:
At the heart of Gillian Sarah mission is the belief that a website is not just an online presence but a strategic asset that drives results. Gillian Kyriakidis and her team work closely with each client to understand their unique goals, target audience, and brand identity. Armed with this insight, they craft custom website designs that are not only visually captivating but also strategically optimized to achieve business objectives.
From user-friendly interfaces to seamless navigation, every aspect of the website design is crafted to deliver an exceptional user experience. Gillian Sarah takes pride in creating websites that not only leave a lasting impression but also lead to increased engagement, higher conversion rates, and ultimately, enhanced profitability.
Empowering Brands to Stand Out:
In an oversaturated digital space, it is essential for bloggers and influencers to differentiate themselves and stand out from the crowd. Gillian Sarah provides a competitive edge by creating unique brand identities that resonate with their clients' audiences. By infusing the website design with the essence of the brand, Gillian Sarah helps bloggers and influencers create a strong and memorable online presence.
Building Trust through High-Quality Education:
Education is a core pillar of Gillian Sarah philosophy. Gillian Kyriakidis firmly believes in empowering her clients with the knowledge and skills they need to succeed. Beyond just creating stunning websites, the team at Gillian Sarah educates their clients on digital marketing best practices, SEO techniques, and effective content strategies.
Recognizing the value of transparency and trust in the influencer world, Gillian Sarah ensures that their clients are well-informed and equipped to navigate the digital landscape with confidence. Through comprehensive courses and in-depth consultations, bloggers and influencers can elevate their online presence and build credibility within their niche.
Monetization Strategies for Sustainable Growth:
Monetizing a blog or social media presence is a top priority for bloggers and influencers looking to turn their passion into a profitable venture. Gillian Sarah specializes in creating custom website designs that are optimized for various monetization strategies.
From affiliate marketing to sponsored content and digital product sales, Gillian Sarah strategically places calls-to-action and promotional elements within the website design to maximize revenue opportunities. By aligning the website design with the monetization goals of their clients, Gillian Sarah ensures that every visit to the website is an opportunity for growth and financial success.
A Journey from Corporate to Creative:
Gillian Kyriakidis' journey from a corporate job in the oil industry to becoming an entrepreneurial force in the world of digital marketing is an inspiring tale. Driven by her passion for design and her desire to be her own boss, Gillian made the leap to launch her design business.
Within a short span of time, Gillian had reduced her work hours and eventually left her corporate job behind to pursue her passion full-time. Her determination to succeed and her commitment to helping others achieve their goals have made Gillian Kyriakidis a respected leader in the industry.
The Impact of Gillian Sarah :
Gillian Sarah has made a significant impact on the lives of bloggers and influencers around the globe. By providing custom website designs, strategic guidance, and comprehensive education, Gillian and her team have transformed the way bloggers and influencers approach their online presence.
Bloggers and influencers who have collaborated with Gillian Sarah have reported increased website traffic, higher engagement rates, and more profitable partnerships with brands. Gillian's passion for design, combined with her expertise in digital marketing, has elevated her business to new heights, making her a sought-after mentor for those seeking to create a lasting impact in the digital world.
Conclusion:
In a world where online presence is paramount, Gillian Sarah offers bloggers and influencers the tools they need to create a lasting impact. By crafting custom website designs that are strategically optimized, empowering clients with high-quality education, and providing monetization strategies for sustainable growth, Gillian Sarah is revolutionizing the influencer landscape. Bloggers and influencers seeking to elevate their online presence and make a difference in the digital realm can undoubtedly find their ally in Gillian Sarah. With their expertise and guidance, the possibilities for creating a lasting impact are boundless.