Debuting with a must-read book on the skill of negotiations is Dr. Varun Gupta, a robust author.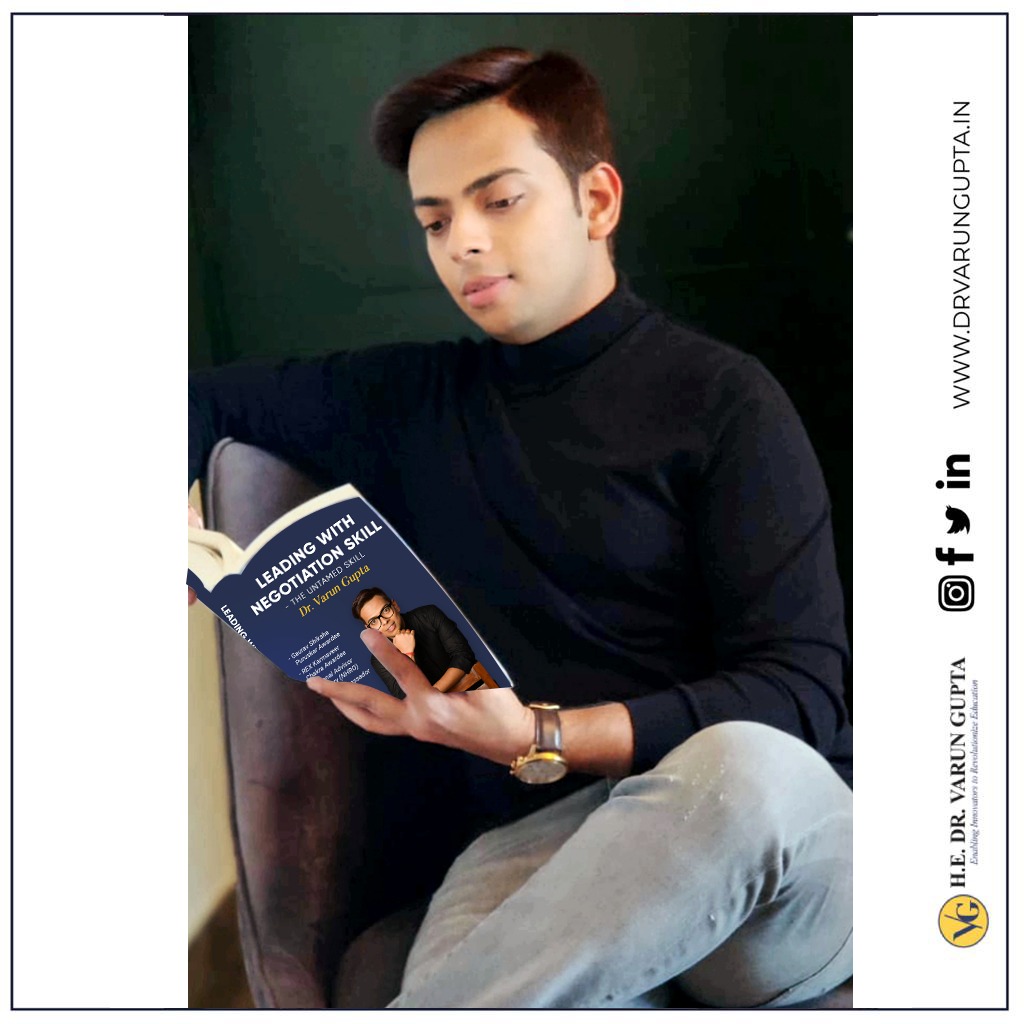 Dr Varun Gupta gives an in-depth analysis of various negotiation tactics in his first book titled 'Leading with Negotiation Skill – The Untamed Skill', available on Amazon.
In the world of start-ups and creative businesses, entrepreneurs who wish to scale their business must possess the art of negotiating. Any successful entrepreneur will be good at negotiating, as only then could he maximize his profits, by reducing huge costs for necessary resources. Advocating the need and giving a riveting account of the need to be a master negotiator by publishing a book, is debutant author and renowned entrepreneur and educationist, Dr Varun Gupta.
Dr Varun Gupta, a peace ambassador for United Nations Sustainable Development Group (UNSDG), has launched his maiden book, called 'Leading with Negotiation Skill – The Untamed Skill', which was published by Amazon Kindle. It is an in-depth take on what is negotiation, and why is it a necessary skill to inculcate for entrepreneurs. Dr Varun Gupta has paid attention to the minute details which are influenced by a successful negotiator, making it a must-read for those who deal in international business, international liaisons, and consultations. He has poured in, the kinds of negotiation, along with sharing his indelible experience.
The book is a brilliant read for startups, developers, and founders who face issues in closing deals. It gives them an understanding of the procedure of negotiation, by organizing a series of chapters glossed with infographics and pictures.
Dr Varun Gupta has showcased exquisite passion, hard work, and determination in publishing this book, which was written amid the Coronavirus-induced nationwide lockdown. He believes that negotiators must be emotionally and mentally prepared to excel in their dealings. Giving the readers a wholesome outlook, the author has penned various international negotiation styles, which helps entrepreneurs crack deals internationally, irrespective of the language barrier. Going through the book will give many entrepreneurs a different perspective, and make them self-sufficient, to compete with various businesses.
Even during the grim times, Dr Varun Gupta wrote the book with determination, which led him to educate entrepreneurs globally. It consists of 105 pages and is available on Amazon.
The reviews of the book, too, are very good, giving Dr. Varun Gupta a successful debut in the field of writing.