From Trash to Treasure: The AFR Revolution You Never Saw Coming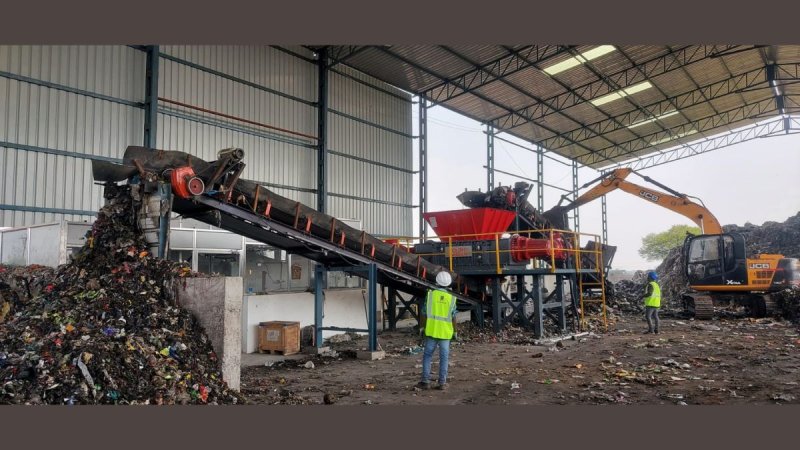 New Delhi (India), November 6: Municipal solid waste (MSW) is a component of legacy garbage, and it has become a significant issue in a society struggling to deal with a growing mountain of trash. There is an urgent need for creative solutions as the number of landfills and their associated environmental impacts increase. The well-established waste management firm Wastech has stepped forward to take on this challenge.
AFR Services: Revolutionising Legacy Waste Management
Wastech's Alternative Fuel Resources (AFR) services are making a significant difference. They are critical in transforming non-recyclable waste into lucrative materials for cement plants. The company's strategy includes pre-processing waste with cutting-edge gear to ensure that the end product, Refuse Derived Fuel (RDF), satisfies the quality criteria required by cement plants.Wastech, in addition to RDF, provides agricultural waste as an AFR to cement industries, which helps them increase their calorific value. What distinguishes Wastech from others is their distinct pre-processing facility, which enables them to serve a diverse range of cement companies and increase their production capacity. This, in turn, leads to enhanced convenience and efficiency for their clients in the cement manufacturing industry. This processed RDF not only satisfies the strict standards of cement makers, but it also encourages the use of alternative fuel resources in the sector.
Involvement in Biomining Projects:
GG Wastech's commitment to resolving waste-related issues does not end with AFR services. The company has achieved considerable advances in biomining. The method of biomining separates legacy trash into three valuable components: flammable fractions, inert materials, and good earth soil. The combustible fraction is delivered to cement businesses as an alternative fuel resource (AFR/RDF), helping to achieve a more sustainable approach in the cement manufacturing process. Inert materials are used to make pavement and fill low-lying areas, whereas good earth soil is used for city landscaping, urban gardening, and green belt development.
A Strong Presence in the Industry:
Wastech's participation in numerous initiatives and events demonstrates its extensive involvement in the waste management sector. Recently, they were invited to speak at a CII event on alternative fuel resources, demonstrating their expertise in the field. This participation and exposure have provided them with an in-depth understanding of the advantages and difficulties of the AFR industry.
Moreover, Wastech's dedication to the cause was highlighted at the CII-hosted 13th Conference on Alternative Fuel and Raw Material Usage (AFR), where they discussed methods to enhance the supply and quality of AFR. In the next decade, they intend to increase the Thermal Substitution Rate (TSR) by 35–40% to demonstrate their commitment to a sustainable future.
Leading the Way Towards a Greener Tomorrow:
Wastech has emerged as a leader in addressing the problem of legacy waste. Their commitment to biomining initiatives and pioneering AFR services are transforming the national waste management landscape. The unwavering commitment to quality and sustainability demonstrated by Wastech not only makes a difference today but also paves the way for a greener and more environmentally conscious tomorrow. They are an inspiring example of how an organisation can convert waste into a valuable resource for a better future.