Fuji-Q Highland theme park is opening its newest attraction to ride 'The Fujiyama Slider' on July 22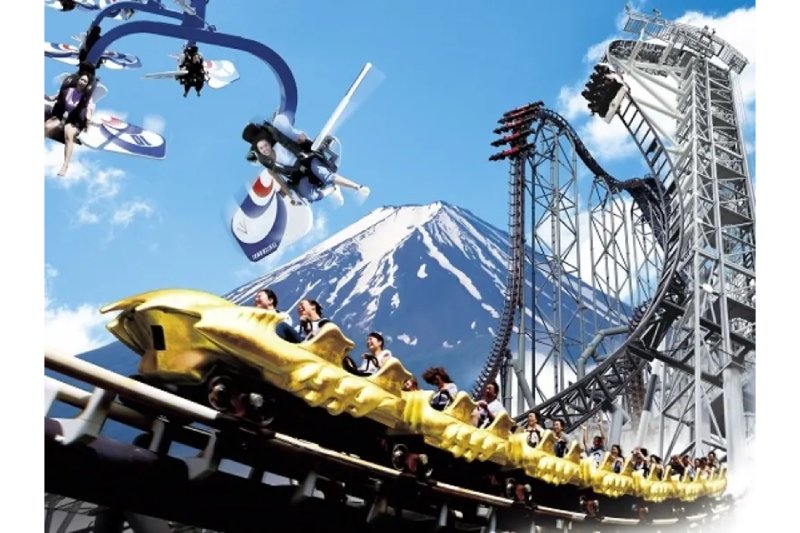 Fuji-Q Highland is a must-visit amusement park if you're a thrill-seeking adrenaline junkie. With attractions like a roller coaster whose launch speed is so quick, that it breaks bones and a haunted house where you're cuffed in obscurity, this park isn't for the faint of heart, particularly on the grounds that, beginning one month from now, guests who move up to the highest point of the Fujiyama Tower to get the clearest perspective on Mt. Fuji will presently have the choice to zoom to the ground in a 120-meter (393-foot) slide.
The Fujiyama Slider is a spiral tube slide that interfaces the 55-meter (180-foot) tall observance deck to the ground and makes certain to get your heart racing (in the event that it doesn't give you a heart attack). The slide, which is the longest tube-style slide in Japan, takes a twisting course around the tower, and its inside is totally dark, so it brings some courage to lie down, put your feet on the sliding mat, and let them drive down into the tube. When you're in, however, the ride goes on for an exhilarating 20 seconds.
In celebration of the slide opening, Fuji-Q Highland is holding a contest on Twitter to see who can concoct the best caption for their representation of a screaming Fujiyama Slider rider. Might it be said that he is having a great time he's overflowing with emotion? Or on the other hand, would he say he is so scared totally crazy that he's lamenting the entire 20-second ride? You choose!
To enter, follow Fuji-Q's official Twitter (@fujikyunow), tweet the representation with your caption between June 24 and 30, and try to incorporate the #FUJIYAMAスライダーのイラストで一言 ("Fujiyama Slider illustration brief words") hashtag. Like that, you'll get the opportunity for your caption to be chosen as one of the main 10 posted in the square before Fujiyama Tower on Fujiyama Slider's first day of the season. In the event that the guests vote in favor of your caption as all that, you could win a great prize!
Fujiyama Slider will open on July 22 and cost somewhere in the range of 800 and 1,200 yen (US$5.94 to $8.92) per ride contingent upon the season, except if you purchase a free pass that gives you admittance to every one of the rides at Fuji-Q Highland. So assuming you're searching for a new thing to look at this summer. go out to Fuji-Q Highland to ride the Fujiyama Slider! Simply recall not to shout.