World
German-American Day 2020: History and Significance of the day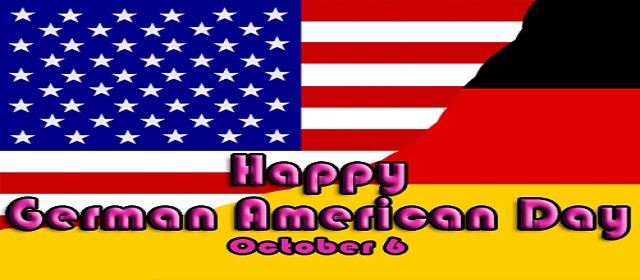 German-American Day (Deutsch-Amerikanischer Tag) is celebrated every year on October 6. It observes German-American heritage and honors the establishing of Germantown in 1683 when 13 German families from Krefeld close to the Rhine arrived in Philadelphia.
These families thusly established Germantown, Pennsylvania, the first German settlement in the first thirteen American colonies. Initially celebrated in the 19th century, German-American Day died out in World War I because of the anti-German sentiment that won at that time. The holiday was reestablished in 1983.
In 1983, President Ronald Reagan broadcasted October 6th as German-American Day to celebrate and honor the 300th anniversary of German American movement and culture to the United States.
What Is German-American Day?
German-American Day celebrates the October 6th appearance of the 13 original German families in America. "German Day" was first celebrated in Philadelphia in 1883, on the 200th anniversary, of that event, to recognize the significance of German impact in the zone. Afterward, other surrounding communities stood their ground "German Day" celebrations. Tragically, World War 1 stopped "German Day", and a significant part of the pride individuals had in their culture was tucked away for almost 60 years.
In 1983, 300 years after German colonists showed up in America, and 6 years before the fall of the Berlin Wall, President Ronald Reagan announced that October 6th be known as "German-American Day". By 1987, German-American Day was signed into Law to be an annual event celebrating the accomplishments and contributions of German-Americans.
This day is often seen by attending programs and events that promote comprehension of the contributions of German immigrants—for instance, lectures on German history, art, music, and writing; displays highlighting German antiques; exhibitions of German music and hymns; and church services that recognize German-American individuals from the assembly. Ohio observes German-American Heritage Month all through October, and smaller celebrations are held over 2,000 communities the nation over. In recent years, October 6 has likewise become an opportunity to observe German Unification Day (October 3).