Gigi Hadid and Zayn Malik blessed with a baby girl and became parents for the first time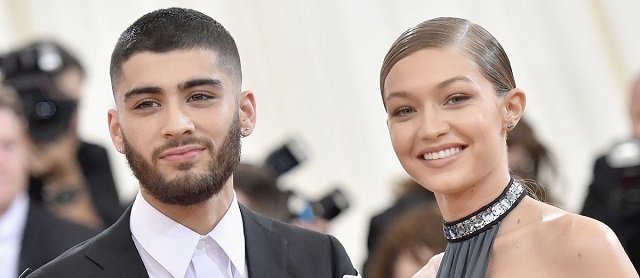 Supermodel Gigi Hadid and singer Zayn Malik have become parents to a baby girl. The news was shared by 27-year-old Malik on Twitter where he posted a black-and-white image of the baby girl's tiny hand holding his finger.
A big congrats are all together for new parents Gigi Hadid and Zayn Malik. The part-Palestinian supermodel and previous One Direction star reported on Wednesday night, in the US, that they welcomed their first child together, a baby girl.
"Our baby girl is here, healthy & beautiful. To try put into words how I am feeling right now would be an impossible task. The love i feel for this tiny human is beyond my understanding. Grateful to know her, proud to call her mine, & thankful for the life we will have together," he wrote in the tweet on Wednesday.
"Our girl joined us earth-side this weekend and she's already changed our world," composed Gigi Hadid in an announcement, sharing the exciting news to her 58.5 million Instagram followers. "So in love."
News initially broke about the 25-year-old's pregnancy in April. Shortly after TMZ detailed that Gigi Hadid was expecting her first child with the British-Pakistani star, the supermodel showed up on "The Tonight Show Starring Jimmy Fallon" to affirm the news. The model said she and Zayn Malik were "happy and grateful for everyone's well wishes and support".
"Obviously, you know, we wish we could've announced it on our own terms, but we're very excited, happy, and grateful for everyone's well-wishes," she had said. Gigi added that become pregnant during coronavirus lockdown had its own perks. "During this time, it's a nice silver lining to be able to be home and together, and really experience [motherhood] day by day," she had said.
Gigi shared pictures of her pregnancy life on Instagram and even did a photoshoot. "I've been trying to document [the pregnancy] well. And I will be sharing stuff like that in the future. I just am not rushed to do it. I feel like right now I just want to experience it, and I write in my journal a lot," she had told Buzzfeed.
"Congratulations on expecting a baby!" Fallon told Gigi Hadid, who replied, "Thank you so much. Obviously we wished we could have announced it on our own terms, but we're very excited and happy and grateful for everyone's well wishes."
Zayn Malik and Gigi Hadid first began dating in November 2015. They reported their split in March 2018, yet soon after rekindled their romance. In January 2019, they separated once again yet reunited before the year's over.