KC Seedpuriya and De Villagers music super hit project, Dabe Alfaaz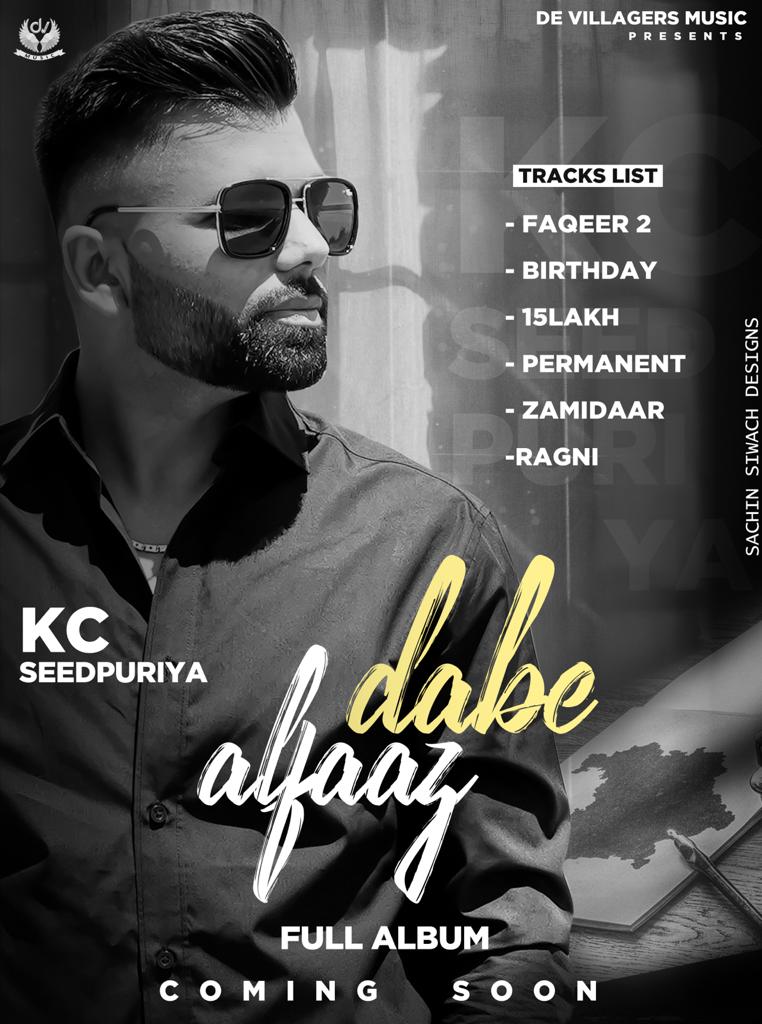 Super hit Indian (Haryanvi) singer KC Seedpuriya & De Villagers Pty Ltd (Australia based music company) are together working on their one of the biggest album "Dabe Alfaaz" from last year. In 2018, De villagers music and bol haryana also organised the Haryanvi culture & musical events "Haryanvi Utsav" in Melbourne and Perth. In which many haryanvi artist from India and Australia performed and entertained huge audience. On the behalf of sources, next haryanvi cultural events will be orgenise soon after the lockdown ends.
Dabe Alfaaz is the album which consider 6 super hit songs which are as mention below :
1) Faqeer 2
2) Birthday
3) 15 Lakh
4) Permanent
5) Zamidaar
6) Haryanvi Ragni
After the massive hit of song Faqeer2 by KC Seedpuriya on De Villagers music youtube channel. We can see one of the best sad song of the year 2021 "Faqeer 2" in album Dabe Alfaaz again on De Villagers channel. This song has gain millions of views within 3 days of releasing date 24th July 2021.
As we can see poster and teaser of this song is shared on social media accounts of some of the biggest Haryanvi celebrities. Not only celebrities but the fan group of KC Seedpuriya are also making trend by sharing continuosly and spreading love to the song and album "Dabe Alfaaz"