Fashion
Keeping in mind the Indian trends, Aparna Singh to bring in the fusion of heritage and style Indian Goddess Boutique proves to be nurtured by an Indian by heart, Aparna Singh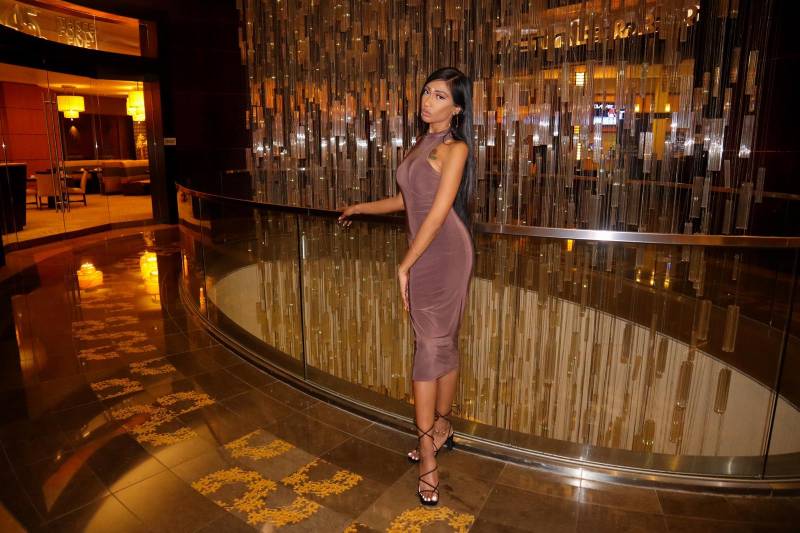 Indian young blood might have changed trends but some traditions and the beauty of cultural heritage will always be alive. A girl in her most beautiful Indian attire is incomplete without a sparkling bindi on her forehead, said Aparna.
Indian Goddess Boutique deals in luxury designer bindis, accessories, and brand-new swimwear collections, inspired by Indian fabrics and fashion. The authentic collection of her bindis and jewellery speaks about her brilliant design ideas and excellent detailing for her craftsmanship.
The USP that sets her brand and works apart is the intricate details on her bindis. Ever since we've seen bindis in the market or it came into being, not much attention was given to its embellishment and design. The only and hardly undertaken factor used to be the color of it. But here in Indian Goddess Boutique, you will find the artistic features a bindi can show on itself, given by Aparna. Not just this makes it stand out from the crowd, but the ease they provide for the application of that one small accessory and the packaging is marvelous. This alluring range of bindis comes in luxury packaging that leaves an everlasting impact as it is said about the first eye impression. Other than the eye-catching factor, it comes with convenience as it includes tweezers for precise application and glue for further application of the one-time used bindis.
Though born and raised in Georgia, US, Aparna's family belongs from the 'City of Nawabs', Lucknow, India. Her love for Indian culture is seen in her work. Aparna's designs and her love for Indian fabric is heavily influenced by her Indian lineage. She launched her swimmer collection keeping the preference and comforts of clients as a priority. Talking from her fabrics to her designs to comfort, her collection has appealed a lot across the globe. This overwhelming response to her business has helped her to evolve.
Agreeing upon the facts that the repercussion of the global pandemic was adverse, but this never let her lose hopes but made her efforts double. Her hopes were always high and the path never deviated. By bringing the Indian goddess boutique into being, Aparna has truly brought out the aesthetics of being an Indian at heart. Her way of showcasing the love towards the heritage of her country through her work has redefined the landscape of beauty and fashion that is not just a treat to the eyes but a lot more to the spirit as well.
"Letting down herself was still an option, but she never chose one, instead of staying strong was the one she walked upon."
Contact info – Instagram handle: https://instagram.com/aparnaofficial?igshid=15sv4sv3su8ec
Weblink: https://www.indiangoddessboutique.com/