Nikhil Chouksey: An multi-faceted music professional taking the industry by storm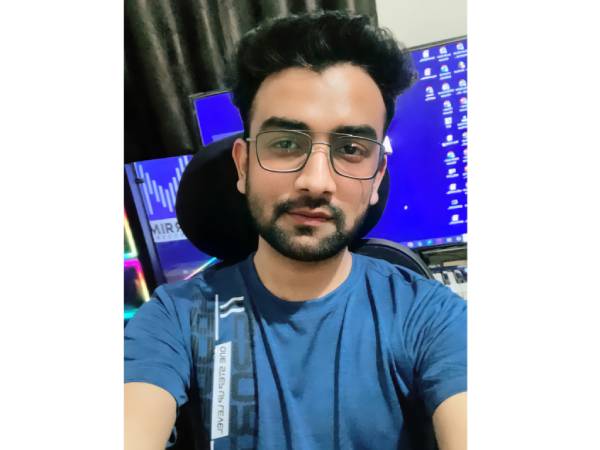 Nikhil Chouksey is an ace Music Composer, Song writer, Entrepreneur, Social Media star and What not!
Music is one of the most entertaining industries. From decades this industry is entertaining millions of people with highest levels of creativity of the music craft. Soulful music has power to heal anyone. Some of the music gems has catered and made sure to deliver desired results for audiences across the world. The last decade or so has seen the emergence of new young talented music professionals spiraling their way to the top within the music niche. With changing times and trends even new music genres and forms have picked up momentum and finding place and popularity among wide listeners. We came across one astute music professional honing many hats on his head and leading the way in the music industry with his innate skills and expertise, Nikhil Chouksey.
Nikhil Chouksey had deep inclination towards the world of music since childhood. His passion for music grew deeper with coming days and years and he embarked upon his magical music journey. Today, Nikhil has been able to garner a special place and niche for himself within the industry and flourish as an true-blue music artist. Music composing, Song writing, Owner of an recording company and an entrepreneur, Nikhil has announced himself in style handling many different zones in the music sphere. Today, this astounding music professional has many awards and accolades under his belt already, winning silver and gold awards on YouTube is one of his many achievements.
With an objective of providing the best listening experience to all his audiences, fans, and followers, Nikhil has put in the hard work to create unique, different and soulful music compositions. His association with Rakesh Sutradhar in 2019 to collaborate for a romantic single "Tujhe Dekhe Bina Chain Kabhi Bhi Nahi Aata" released on YouTube propelled him in many ways to attain much love, fame, and recognition. Few of his other compositions like "Tu Hi Nahi Raazi" also becemae an colossal hit on TikTok and YouTube which made him an superstar of the music industry. Nikhil later founded his company named Mirror Records Private Limited. Nikhil's YouTube channel has been able to receive more than 1 billion+ views on his songs.
For more details, follow him on Instagram @nikhilchoukseymusic. Also listen to his music on Spotify, visit https://open.spotify.com/artist/7Dxk1Q26gwSKIDDyMNSU8P?si=9co8bcJyQZig_Cx0RlJOJg and Check out his YouTube channel on: www.youtube.com/nikhilchoukseymusic.