OptionsSwing Inc. Shares Their Secret to Exponential Growth During the Pandemic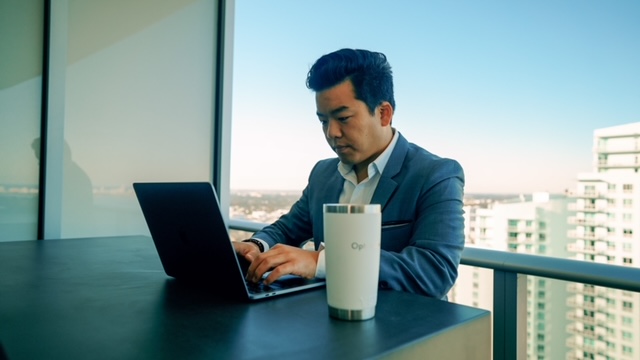 While the COVID-19 pandemic froze many businesses in their tracks, OptionsSwing Inc. managed to skyrocket in growth. Their secret was simple: being there to help and support their students through top-notch financial learning tools. While people were losing their jobs and facing economic hardship, OptionsSwing Inc. worked tirelessly to provide the financial education courses and support needed to help thousands get back on their feet.
OptionsSwing Inc. is a private educational community teaching students how to navigate the stock market with its ups, downs, and various peculiarities. To date, there are 2,000 students enrolled. OptionsSwing Inc. provides a tiered subscription service; there is a monthly or yearly membership, as well as an incredibly extensive and detailed video course.
The company's mission is to empower its students so that they can understand and navigate the world of finance. OptionsSwing Inc. teaches precise techniques that have proven effective. They want their students to trade smarter and not need to check their phone every few minutes, which can be extremely stressful. Clearly, they're doing the job well. OptionsSwing Inc. was founded in August of 2019 and in just ten months managed to grow a $1 million recurring yearly revenue.
Their motto is, "Education first and profit later," which shows that everything hinges on a solid base of financial knowledge, which is necessary to have before a single trade is made. Students get to learn how to do day trading and swing trading, and how to analyze and spot patterns on the market. Learning with OptionsSwing Inc. means being a part of a stimulating and encouraging environment where anyone is free to ask questions or share tips, advice, and thoughts. The platform includes various automation tools, such as order flow bots that show where the big money is betting, an automated charting bot that assists members with technical analysis on 100 of the largest companies, and various other resources.
OptionsSwing Inc. was founded by Jason Lee and co-founded by Jose Infante, who share the goal of making premium financial knowledge available to as many people as possible. Lee had a lot of experience before starting the company, as he had previously worked at a Fortune 500 company and turned to the stock market as a way to diversify his income. While he initially focused on stocks, he later became more interested in options. As it turned out, options were just what Lee needed to take advantage of the market's volatility.
"I invested in companies like Apple, Boeing, and Microsoft. In my best year of trading, I made over $400,000 while working full-time. That's how I knew I was on to something good, and I wanted to share that with the world," he recalls. Lee then began teaching his close friends over text, and since that was a super successful endeavor, he decided to make his teachings more widely available. To date, OptionsSwing Inc. has over 160,000 followers on Instagram alone, and that base keeps on growing as people have realized the importance of managing their finances and making money work for them instead of just sitting in a bank account and losing value over time.
To find out more about OptionsSwing Inc. and catch the latest updates, follow them on Instagram.