Television
Renowned Music Producer & Songwriter Turns Entrepreneur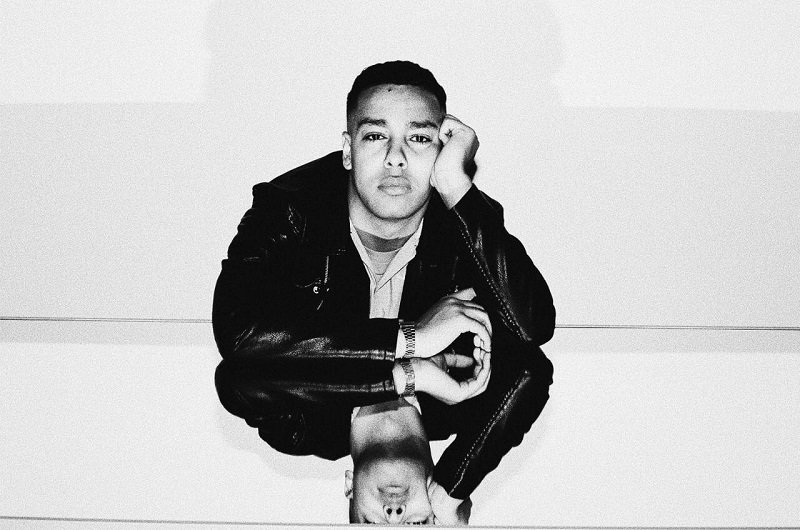 If you are into R&B, Hip-hop, Rap, Electronic Dance Music (EDM) and are well-versed with the latest trends in the music industry, the music of multi-platinum producer and songwriter London Summers is hard to miss out on. Having worked with several #1 hit DJs around the globe, as well as the powerhouses in the world of music, Summers brings five years of substantial experience producing tracks that go on to become global chart-busters. His career includes hits with Dimitri Vegas and Like Mike 'Back 2 U', 'Rewind', 'Memories', 'Stay A While', and the 2018 hit 'When I grow up', which got the combination of Wiz Khalifa as well. These hit numbers in just a few years of behind-the-scenes work with the prominent artistes' showcase Summer's lingering genius in the industry.
However, while he has been doing work behind the scenes, Jamal Simons, famous for his stage name London Summers, has also been passionate about unveiling his own creations. He has provided vocals for singles like 'Downtown Savanna' and 'Valley', that showcase his unique take on R&B. The songs focus on human relationships and pair hazy guitar strings, smoke vocals that reflect the glamorous regions of Los Angeles or the Ottawa Valley. In an interview, Summers mentioned the inspiration behind his songs are his late-night drives around the city of Toronto. 'Valley' debuted under great fanfare on 'Pigeons and Planes', which is a platform for music discovery, supporting new artists and delivering the best of music curation online.
The song has been produced along with Tim Suby and Strech, and has London slowly coming out of the shadows of his music production days to take centre stage along with other big-names in the industry. The song recreates those feelings and the tunes are set to be perfect companions to your long drives. In his own words, "That's the feeling the song is coming from—driving through this awe-inspiring place and reflecting with a woman by your side."
As a songwriter and producer, Summers has always had a knack for creating music that has a strong connect with the listener. His songs evoke emotions of a high and the feelings of love, hate and others. His work with the best in the business is not just about creating music but also collaborating with partners that can take the experience to the next stage. The songs he has produced have been performed at Tomorrowland. And, along with other collaborations, they have been showcased at events and arenas around the world. His work establishes a relationship between pop culture's trending performers and emerging industries and has been featured at Tomorrowland and Combs Enterprises.
If his smoky singles can have you tapping to its beats, Summers has additional plans taking shape to explore another role, this time that of an entrepreneur. Although his experience as a songwriter and music producer has helped ignite his independent and creative streak, dabbling with entrepreneurship is a new challenge altogether. Summers seems to be taking every new thing in his stride and is promoting his own brand of cannabis storage devices, named 'Eria'. The new role has its intrigue and will see him turning businessman, for the company has already raised $50K+ to in its very first round of investment. The revolutionary solution company brings together his flair for creating new things while focusing on perfecting something to give a product that connects with the audiences. While his entrepreneurial venture is still in its nascent stages, it has already got the right amount of attention to be something to look forward to.
The multi-platinum producer has been quiet for quite some time, while his hit numbers are still rocking the charts. The silence has every bit to do with his ability to bring out the best by staying behind the scenes and making a presence only when the time is right. The innovative brand concepts and use of new technology for the cannabis space and his strong relationships with pop culture's top influencers is a winning combination. It is now all about the wait to see how things unfold.