Rosie Minako: How Ethnically-Ambiguous Eurasian Model Found Her Limelight in High-end Runway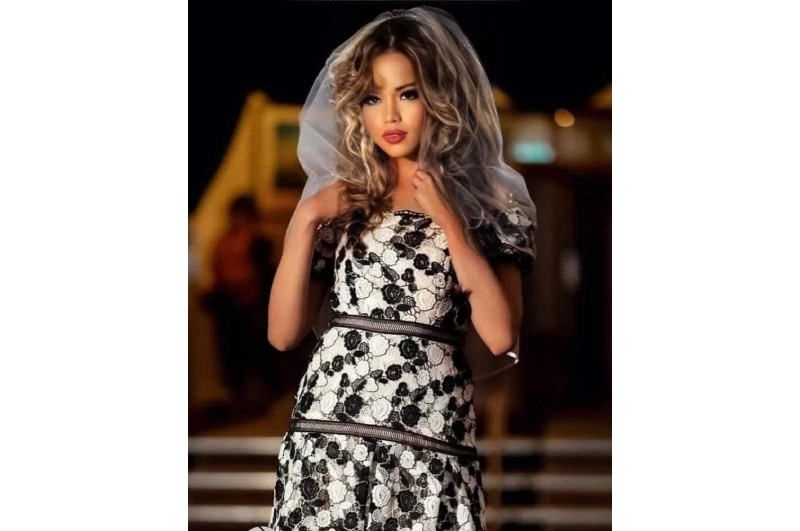 The British Fashion Council has organized a series of fashion shows during this year's fashion week, showcasing established designers around the world. Modeling is an extremely competitive field. Only the best models are selected to walk on the runway of London Fashion Week every year. With diverse representation being a focus on the runway, models who are ethnically diverse or racially ambiguous naturally have tremendous advantage in the industry. Model Rosie Minako was able to use her unique appeal and versatility to achieve enormous success in the fashion industry.
Rosie is a mixed-race Eurasian model with Caucasian and Asian heritage. With different make-up and hair styling, she could easily look like a mixed-race black or white model whenever it is required. She appeared in the fashion shows of several high-end designers during the five glorious days of London Fashion Week. She graced the runway for a number of luxury brands in the Royal Society of Arts, ending the week with her appearance on the runway in Somerset House, 180 The Strand and a few prestigious hotels in Central London.
Rosie's unique beautiful facial features make her extremely memorable and the choice for magazine front covers. She has appeared on more than twenty front covers of a number of renowned magazines. Being selected as the face of the campaigns for multiple luxury brands, she has been featured on British Vogue, Tatler, Brides, Elle and Harper's Bazaar.
Blessed with grace and elegance, Rosie is a natural on the runway. Having previously competed in Miss Universe and winning the public vote, she effortlessly brings a strong runway presence to the stage. Over the past five years, Rosie has been part of the fashion weeks in London, Paris, Milan, New York and Dubai. She has also walked on the red carpets of Cannes, Venice, Berlin and Japan.
Due to Rosie's graceful demeanor, she is often selected to model for high-end couture and bridal brands. Being a leading model in the 'luxury model' category, she has been the face for countless world-class couture designers. She particularly enjoys working with brands that embrace inclusion, as she is a strong advocate for equality. She hopes to bring more diversity to the fashion world in the future.
As a successful entrepreneur, Rosie is the owner of multiple businesses around the world. She often sponsors charity galas, pageant platforms and fashion shows during fashion weeks. Besides appearing on the runway for designers, she regularly makes appearances as a sponsor and occasionally as a host in fashion shows. Recently, she attended as the main sponsor for several prestigious fashion shows in London.
Rosie is for sure a model to watch out for on the runway. Having modeled in the fashion industry most of her twenties, she has accumulated a network of valuable contacts whereby she is regularly invited to the most prestigious events in the world.