Simone Di Matteo – The Irreverent Moved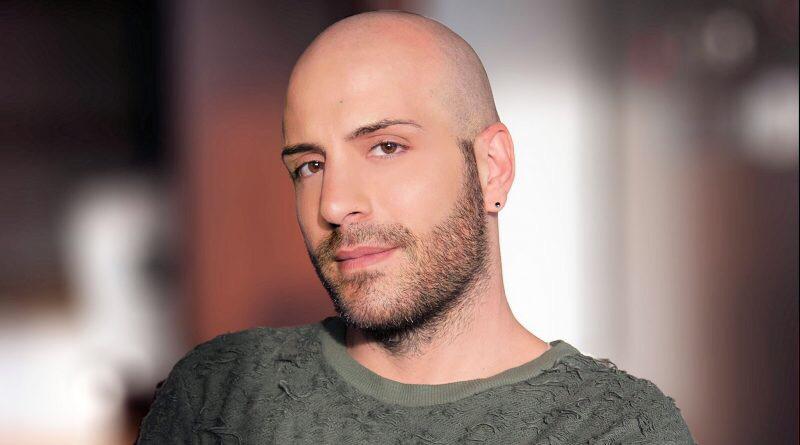 Simone Di Matteo, the irreverent moved by the hermetic and impenetrable style, but at the same time refined, stands out for his pure poetry and not easy interpretation, for the irony and sarcasm that make him a writer with a thousand facets. Writer, graphics illustrator, television author, and curator of Diamond Editrice, he has written several books and stories, many of which are distributed within Italian school circuits. He is known to the general public not only for his varied literary production but also for his participation alongside Tina Cipollari in the 5th edition of the Beijing Express, with which he formed the inimitable and unforgettable duo of #GliSpostati. Consecrated as an executioner of the VIPs in the guise of the Irreverent, a character he conceived and his personal pseudonym, he weekly edits a satirical column where he comments on the world of television, social networks and the characters that populate it, without filters or measures, all seasoned by a good dose of elegance that never hurts. He is currently in the bookstore with "Life is a matter of truth" (DiamonD EditricE, 2019), written in four hands with the showgirl Maria Monsè.
1) "Life is a matter of truth", this is the title of the last book you recently published together with Maria Monsè. Where does your collaboration come from?
First of all, the text arises mainly from the need to remind the world that, before anything else, we are people not characters. From here comes a hymn to the truth and an invitation to be yourself always, on any occasion. I am tied to Maria by a relationship of deep esteem and friendship, therefore, when she asked me to support her in writing the book, I immediately accepted. Undressing any filter and imprinting one's emotions black and white can be inconvenient to anyone, especially to those who, like many of us, are part of a reality in which appearance reigns supreme, but if there is nothing to hide or nothing to be ashamed of, there is no fear of it. And so, together, we gave birth to our little masterpiece.
2) "No Maria, I'm going out!", Instead, sees the collaboration of Tina Cipollari and is the first chapter of a desecrating trilogy on the world of television and its characters …
Yes, that's right, a bizarre and funny trilogy, but at the same time irreverent, on TV, its programs and its characters, on the world of social networks and on the fashions and manias of our 21st century, to inaugurate the collection, in fact, there is " No Maria, I go out! ", which tells the points of view of the most loved vamp of Italian television, about her life and experiences. Following " The Irriverent – Things of this and some other world ", inside which, before the color photographic insert " The Moved ", a selection of the best moments during our participation in the fifth edition of Beijing Express, there are spaces dedicated to advising, to comments on the most popular programs in recent years and on the characters who were once famous, but who have now vanished into thin air and much more. In my opinion, a book that manages not only to entertain the reader but also to make him think. Finally, the trilogy, as it opened, will end with my and Tina's signature with the third and final chapter which will be entitled " Business', but the latter is still in progress.
3) What are your professional projects?
It is a particularly productive period and, among many things, from the editorial point of view, I am dealing with two other books. "Even the most beautiful rose with time fades", so the first will be titled, and will consist of my personal collection of hermetic poems and compositions, a work that will allow me to return to what is the most intimate and poetic part of my writing. I hope you will like it, I am very proud of this volume. And the other, however, will be "Dear Barbara …", a long and interminable monologue on the most varied issues during which Barbara d'Urso will be my imaginary interlocutor.
4) Will we see you again on television soon?
I am a fairly superstitious person when it comes to work, but what I can tell you is that what doesn't happen in a hundred years, happens in an hour. I am open to any type of challenge that will come before me, I like adventures and I am always excited to take part in new projects. More than anything is boiling in the pot, and who knows, maybe you can see me on TV soon to play the role that more than many others suits me, that of the Ruthless Irriver, a commentator on things in this and some other world.