The first ever pole dancing x street art NFT is here!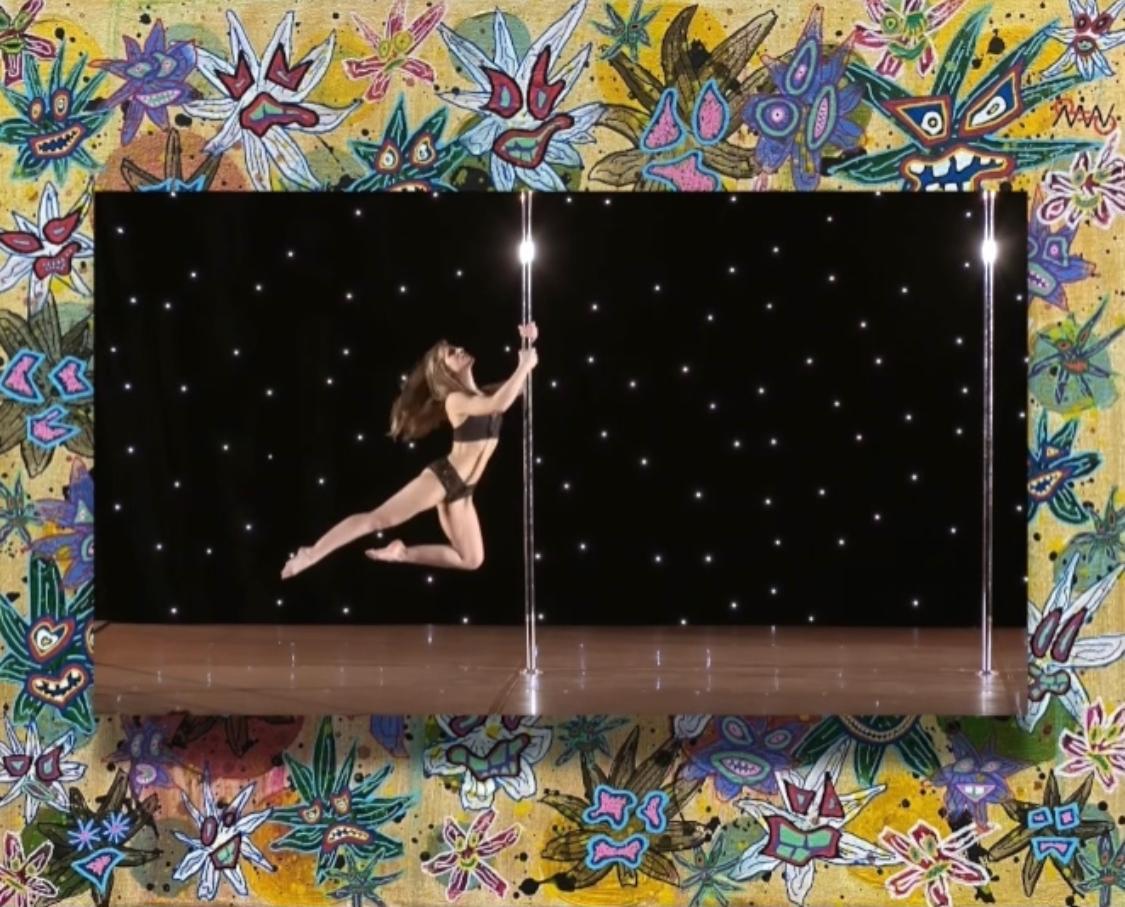 The genesis piece of an upcoming series has been quietly released on Opensea. A collaboration between Irmingard Mayer and RabidArtWork.
Irmingard is a Pole Artist who has performed on stage with J Lo at the Super Bowl LIV Halftime Show and with Guns 'N Roses in Las Vegas. She is the 2015 US National Pole Art Champion. Her
choreography work can be seen on the Starz series Hightown.
The piece is a guest performance at Pole Sport Organization's 2019 Atlantic Pole Championship. A dance exploring the human connection that can be found in the universal feeling of loneliness. This clip demonstrates a low-flow spin pole pass.
Behind the video is a hand-painted piece of art created by actor/street artist Roman Blat who is known for RabidArtWork, StartUp, The Purge: Election Year, The Blacklist, Person Of Interest, The Americans, Lingua Franca, DareDevil, Brighton Beach, and several upcoming projects.
RabidArtWork maybe be spotted on the streets and walls around the world and heavily concentrated in NYC. The particular piece seen in the NFT is called Leafers and depicts original highly emotive creatures. They are all observing the beautiful dance and having their particular reaction.
Pole dancing has rapidly moved into the mainstream over the past decade as a highly technical sport and art form. It can be viewed by some as a purely sexualized and objectifying endeavor. However, over time its connection to the sex work industry has evolved to be something not shamefully hidden and appropriated, but rather undeniable roots to be celebrated and uplifted. Pole dancing coexists alongside the dark underbelly of the sex industry, in mainstream art, and on observer status at the Olympics. Its ability to transcend these facets of society is part of its strong mystery and allure.
The NFT is available on Opensea by searching Aerial Flight or RabidArtWork.
www.RabidArtWork.com
www.IrmingardMayer.com
Instagram:
@IrmingardMayer
@RomanBlat
@RabidArtWork