The Power of Impact Entrepreneurship by Hafeez Kudroli: A book every entrepreneur must read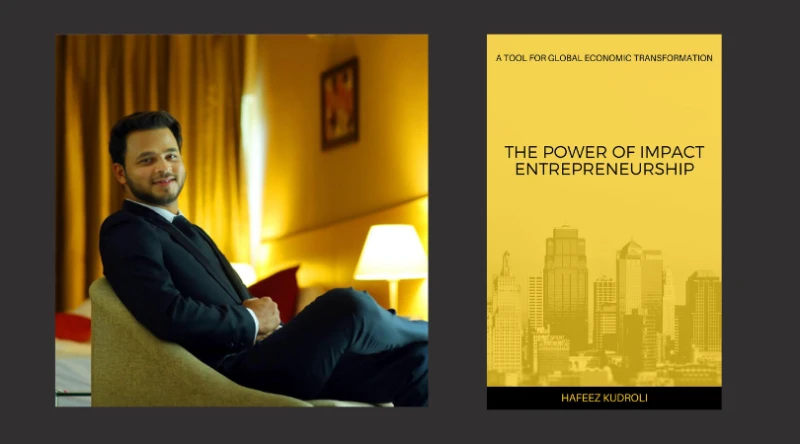 There are many books available on various platforms about entrepreneurship. For any aspiring entrepreneur, it is important to read books on entrepreneurship to understand and get a summary of the never-ending learning sea about entrepreneurship. It has been rightly said that there's no friend as loyal as a book.
A young entrepreneur from India Hafeez Kudroli, who is the CEO and Managing Director of Kudroli World, has written a book on entrepreneurship. The book 'The Power of Impact Entrepreneurship' covers all the important aspects of entrepreneurship like impact entrepreneurship, impact on the world, change on the world and much more.
Written in simple language, the book enlightens on the importance of entrepreneurship and how it is going to help the people in the coming years. The best part, for aspiring entrepreneurs, is that the book gives the lessons about the entrepreneurship that would benefit even those beginners who have just started thinking about entrepreneurship.
Kudroli is a successful entrepreneur and has been able to expand his company through his entrepreneurial skills in various industries like Real Estate, Infrastructure, Broadcast Media, Fashion, Hospitality, IT, Entertainment, Events, Investment and more. There is no wrong in saying that the 21st century is going to be ruled by entrepreneurs.
Hafeez Kudroli Official Website: http://hafeezkudroli.in/