The workshop prepped with full of expertise & knowledge hosted by two eminent  coaches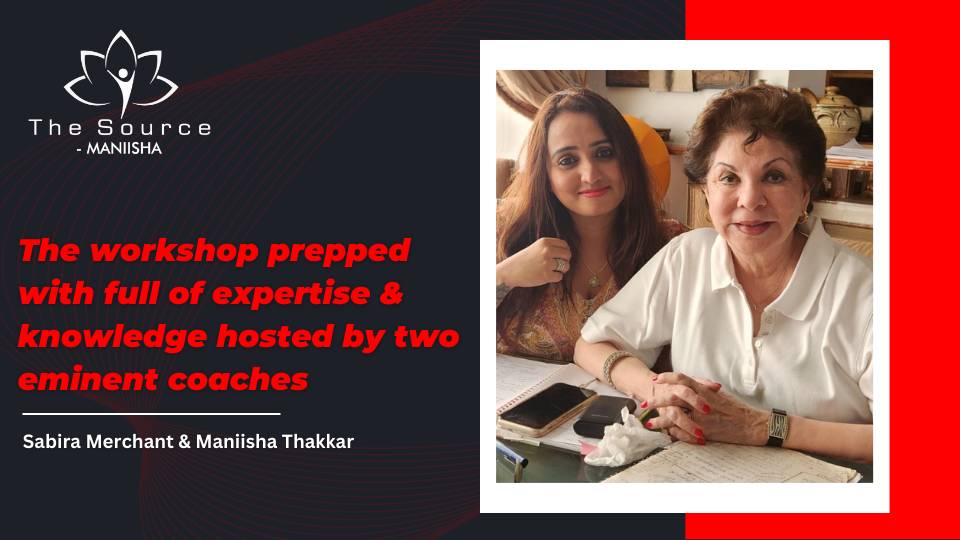 Sabira Merchant & Maniisha Thakkar
Certain answers are found only by practicing them and those answers are given by these two prominent head coaches.
Sabira Merchant – one of the internationally known & most prominent personalities. Miss India trainer, top etiquette instructor, and celebrity coach
Maniisha Thakkar – motivational speaker, life coach, counselor, image consultant, and NLP coach set to host a workshop together that will cover topics that are crucial to be understood by the mankind
If you are seeking the answers to the following?
Do you want to upgrade yourself?
Do you want to be Magnetic and Charm everyone with your presence and talk?
Do you want to learn the art of impressing anyone and everyone?
Then this workshop is for you, as attending this workshop will give you the keys to your locked thoughts
The workshops cover the topics that are: Communication skills and sensibilities and Fine Dine
Communication Skills: You may speak coherently by using your communication skills.
Sensibilities: You can persuade others constructively by using communication sense
Fine Dine: will aid in teaching you how to eat a seven-course meal and even how to utilize chopsticks
.The details of the workshop :
Date: 28th May
Time: 9am to 6 pm
Venue: Hotel suba international.
The two coaches slated for addressing this workshop will help individuals comprehend these significant aspects, making it a once-in-a-lifetime experience for everyone in attendance