Things to Know about Pay-Per-Mile Car Insurance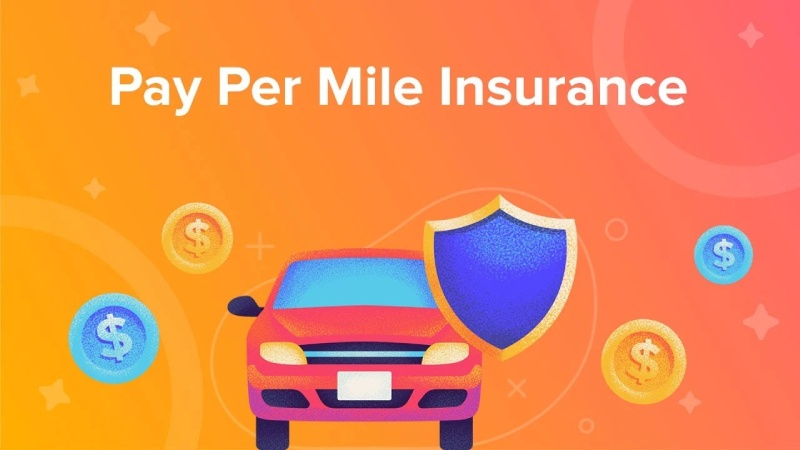 Consider switching to pay-per-mile or "pay as you go" car insurance if you want to reduce the cost of your auto insurance and you don't drive your car very often. Pay-per-mile insurance enables you to pay a lower flat rate plus money for each mile that you drive instead of an exact amount each month for your vehicle insurance coverage.
Pay-per-mile car insurance is a concept that has existed at least since 1968 and may allow some drivers to save money. Pay-per-mile insurance, according to a 2008 study by the Brookings Institute, would save society "$50 billion to $60 billion a year by reducing driving-related harms."
Pay-per-mile car insurance may not only save you money, but it may also give you greater control over how much you drive and how much you spend on gas. Knowing the precise cost of each mile you drive is another advantage. According to J.D. Power's Robert Lajdziak, "Even customers who are not saving money are still more satisfied with the price due to having more transparency and a feeling of control over their premiums."
Find out how pay-per-mile car insurance works, which car insurance providers offer pay as you go coverage, how much money you could save, and whether pay-per-mile auto insurance could be a smart option for you. Find the best picks for the cheapest car insurance for more information.
What is pay-per-mile car insurance?
Your monthly premium for pay-per-mile car insurance is determined by how many miles you log. You won't pay a fixed premium for your auto insurance; instead, you'll pay a variable amount that varies according to the number of miles you drive.
How does pay-per-mile car insurance work?
Your monthly mileage will be compounded by a per-mile cost that is added to the basic rate you pay for car insurance.
Most pay-per-mile auto insurance providers demand that you connect an electronic device to your car's onboard diagnostic (OBD) port in order to track mileage. These machines, usually referred to as telematic devices, may monitor a variety of driving habits, including speed, acceleration, and braking distance.
Some companies allow you to track your mileage using smartphone apps or odometer images if you don't want your auto insurance provider to monitor your driving habits.
Who sells pay-per-mile car insurance?
Four car insurance providers currently provide pay-as-you-go insurance: Allstate, Metromile, Mile Auto, and Nationwide.
Pay-per-mile car insurance is all that is offered by the online-only insurance providers Metromile and Mile Auto. Larger, traditional insurance providers like Allstate and Nationwide sell a variety of plans, offering further potential savings when home, life, or other insurance policies are bundled.
It's important to emphasize the USAA subsidiary Noblr's "pay as you drive" auto insurance option for military members and their families. Its "usage-based insurance" (UBI) program will reduce your cost when you drive less, but technically it is not pay-per-mile insurance because the formula used to determine your monthly price is not directly linked to your mileage.
Who can get pay-per-mile car insurance?
The majority of the states in the US—aside from Alaska, Hawaii, Louisiana, New York, and North Carolina—offer pay-as-you-go auto insurance. Different insurance providers have different account requirements.
With the exception of the five states mentioned, Nationwide SmartMiles provides the broadest coverage. Pay-per-mile auto insurance is only offered in eight or nine states by smaller, online-only insurance providers.
How much does pay-per-mile car insurance cost?
Pay-per-mile car insurance premiums change based on a variety of variables. Your personal monthly premium will be determined by your age, gender, location, the type of vehicle you drive, other drivers who may be using it, and your driving record, particularly any recent speeding fines, at-fault accidents, or DUIs.
Note that each insurance quote is merely an estimate of what pay-per-mile auto insurance would cost. Actual insurance policy prices may end up being significantly more expensive than these estimations.