5 Ways to Get Into a CFO Job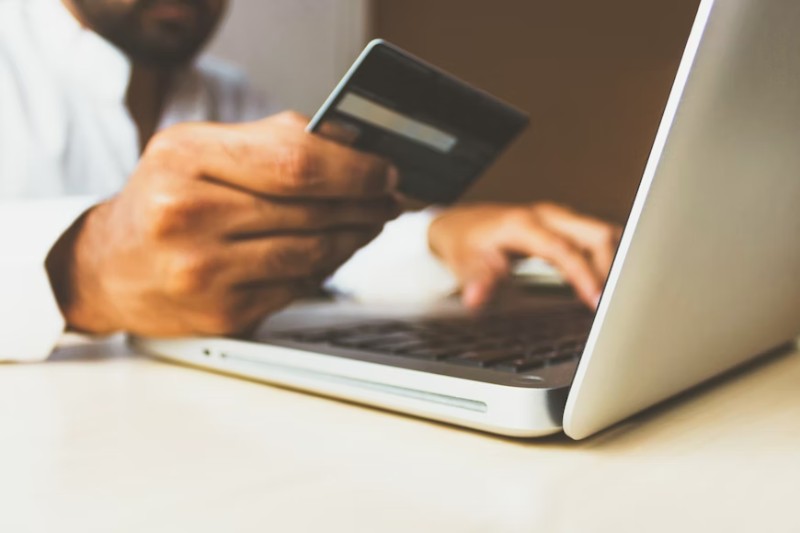 Are you interested in getting a CFO job position? It's not the easiest to get, but, once acquired, it's bound to be a fulfilling job with endless opportunities.
To get this position, you'll need patience, a well-developed set of skills, and a high-level education. A Chief Finance Officer has got many responsibilities and obligations that require a specific type of approach to it. The path to becoming a CFO requires long-term commitment and careful planning. Also, gaining extensive work experience is one of the keys to successfully obtaining this position.
You're the right candidate if you are prepared to create and maintain a great company culture, lead an inspired executive team, establish a great working relationship with the board of directors, and set the company's strategic direction.
Of course, the first step to getting any position, especially a strategic job like this one, is a top-notch resume and lots of preparation. To help with starting your digital presence, tailoring your resume, or any other inquiries regarding successfully acquiring your professional goals, you can contact experts who offer an excellent linkedin profile writing service.
There are many things to be informed about when acquiring this job, but before revealing the five ways to get into a CFO job, let's talk about some basic principles of being a Chief Financial Officer…
CFO Job Description
An organization's chief financial officer (CFO) is responsible for its fiscal health. A CFO's duties often include tracking cash flow, analyzing strengths and weaknesses in a company's finances, and overseeing the company's financial performance.
While the role of the CFO differs from organization to organization, they are primarily responsible for reporting profit and loss, allocating budgets, forecasting financial performance, and managing risks.
Ideally, a CFO should thoroughly understand all aspects of financial management, including simple accounting and broad investments and banking operations. Also, all relative departments of the organization will be under their command, so the candidate needs to be an excellent leader.
As you might've guessed, this job position has a set standard of specific requirements.
Responsibilities
To manage and plan the company's finances
Analyze the organization's liabilities and investments to perform risk management
Make sure the company's policies and laws are followed
Assess the financial implications of business plans or current events for the CEO
Approve business cases
Track cash flow
Manage the accounting and finance department
Ensure that all legal and regulatory documents are filed and monitor compliance with all laws and regulations related to these documents.
Before obtaining this position, you'll need these…
Skills and Requirements
A bachelor's degree in Accounting, Finance, or another related field (a master's degree is a bonus)
Leadership and management skills
CFO, finance officer, or relevant experience
Numbers-savvy, analytical mind
Strategizing and solving problems in an effective manner
Excellent people and communication skills
Negotiation skills
Comprehension of risk management and financial law
Now that you know all the necessary information about the position, let's find out the five ways of getting into a CFO job.
Achieve an Adequate Education
The first step on the path to becoming a CFO is to enroll in a university and earn a bachelor's degree, which is a must. Still, most organizations prefer if you have a master's degree in Finance, Accounting, Economics, or any other relevant field.
Take relevant courses at university to expand your horizons. Studying for a degree allows you to understand risk management, compliance, analysis, and budgeting deeper.
While preparing for the tests you will take for graduate school and advanced accounting certificates; you can work toward developing this understanding in a meaningful way.
Get Work Experience
Work your way up to the position of CFO by gaining experience in several fields. Internships can help you attain this experience during your undergraduate studies. It gives you a better understanding of finance roles and operations. The next step after completing your studies is to look for a job that allows you to grow professionally or teaches an array of skills.
Also, develop a comprehensive understanding of a diverse body of business knowledge and the ability to apply it competently. As you begin your career, accept positions at a higher level to gain more experience.
Build A Professional Network
Gaining connections to professional organizations can significantly help you acquire this position. You can meet fellow professionals and industry leaders by attending industry events or joining professional organizations. It could lead to new professional development opportunities, career prospects, or mentorship to enhance your career.
Work On Acquiring and Improving the Necessary Skills
One of the essential duties of the CFO is to ensure that the CEO and board of directors' decisions are financially sound. In other words, the finance chief must be an expert in analysis, budgeting, compliance, and any other accounting principles.
But, besides working on these technical (hard) skills, a good CFO must also project outstanding leadership and communication skills. It is essential for a CFO to be a strong leader to manage the finance and accounting departments within their organization effectively.
Today, executives must set a strong tone at the top to attract and retain top talent in a candidate-driven market. In addition, as a candidate, you must be capable of leading in a conference setting and directing executive colleagues and board members to make sound financial decisions for the organization.
Establish an Extensive and Comprehensive Resume
Your resume should highlight your most recent experience. It is common for employers to require a candidate to have eight to ten years of professional experience in finance or accounting. Some may also prefer the experience of being a departmental leader.
Include your highest level of education and the quantifiable results you have achieved in your career. Also, in your CFO Resume, you should emphasize your strong working relationships with the CEO and other team members from your previous employment.
It is also good to include a skills section that identifies your top skills and a references section in which you encourage employers to talk to the people in your network about your impact and success.
To Sum Up
As a result of the financial guidance that CFOs provide, businesses can make informed business decisions. It is their responsibility to keep the books accurate and protect the finances of the company. As part of their responsibilities, they develop financial operations and lead the development of the company's economic strategy for the future.
CFOs need high-level financial knowledge, leadership skills, and years of experience. Nevertheless, it is possible — and through a variety of means. By considering their overall career path, aspiring CFOs can become trusted strategic advisors cultured in the elements of business.
So, you've probably noticed that it's not an easy job to acquire this position, but it's not impossible. CFOs are not taken lightly, regardless of their background or education. The experience is tremendously rewarding, but you also have to bear the financial burden of a company on your shoulders.
Your career as a CFO will hopefully be very successful, but you will have a lot of responsibility and expectations.