7 Reasons Why You Need Digital Marketing and SEO in 2023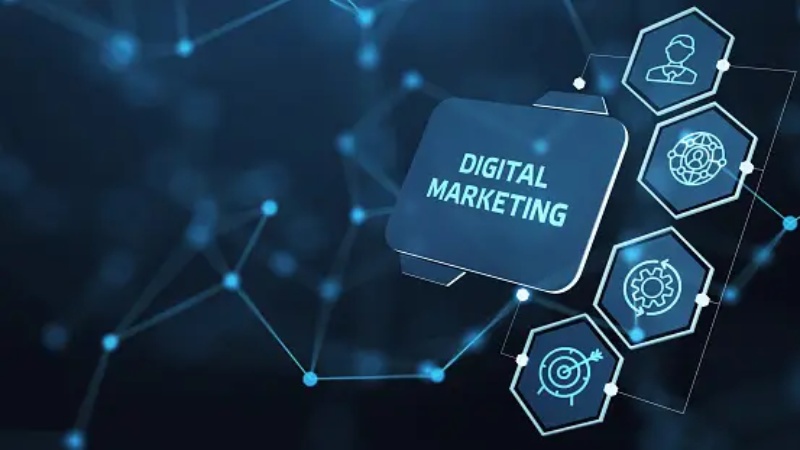 In today's digital age, digital marketing and good SEO are essential for Auckland businesses that want to increase their chances of success. More and more people are using the internet to buy new goods. So, companies that don't have a strong digital marketing presence are missing out on a huge opportunity.
If you don't make the most out of your website, then potential customers might go to a competitor without ever hearing of your wonderful business.
Just think about it; how many times have you ordered something online this month, or researched local businesses that could give you something you need? Imagine yourself as a customer who's interested in your kind of business and you'll understand just how important a good digital presence is.
What Is Digital Marketing and SEO?
Essentially, 'digital marketing' refers to all marketing efforts that a business can make through the internet. This can include posting helpful content, creating marketing campaigns online, using social media to advertise your products and more.
On the other hand, the process of search engine optimisation (SEO) involves improving your site's content and design to maximise its search engine rankings. Good SEO can make an Auckland site shoot to the top of the search results page, but poor SEO can cause a site to be hidden away at the bottom.
When you and your web development team organise your digital marketing strategy, you should remember to:
Set Clear Goals. Clear goals will help you find the best ways to improve your site. Do you want to increase brand awareness? Generate leads? Increase sales? Once you know what your goals are, you can develop a solid strategy.
Identify Your Target Audience. Not everyone is your target customer. Trying to appeal to the wrong people might get you nowhere, so it's important to identify and make content for your target audience.
Create High-Quality Content. One of the most important aspects of SEO for Auckland sites is to focus on quality, not just quantity. Make sure your content is informative, appealing and ultimately helpful.
Track Your Results. Good digital marketing and SEO is not a one-and-done process. You should keep track of how your site is doing to identify areas where you can improve and determine what works best.
Why You Need Digital Marketing for Your Auckland Business
How exactly is digital marketing effective? You need smart digital marketing because:
1. You Can Reach a Wider Audience. Effective digital marketing and good SEO can help your unique Auckland business reach a wider audience. Reasons businesses need digital marketing. People use their phones and computers to find their favourite new goods, and fantastic digital marketing can help you put your business on their screens.
If your NZ company sells goods or provides services that aren't limited to New Zealand, you can even find more international customers. For example, if you're an e-commerce site that sells handmade crafts and you can ship internationally, you can find new customers worldwide.
2. Build Brand Awareness. Smart marketing strategies can help you build brand awareness and create a good impression of your business. When people see your ads or social media posts, they're more likely to remember your brand and consider your products.
High-quality content and good SEO won't just build awareness for your Auckland brand; it'll build positive awareness. People are more likely to remember you fondly if you put out good content.
3. Generate More Leads. Strong digital marketing can help you generate leads by driving traffic to your site. Great web developers can make your site as appealing and easy to navigate as possible so that the people who visit your site will want to stay and buy something.
4. Increase Sales. It's simple – the more people visit your site, the more chances there are that some will stay and purchase some goods or hire you for your services. So, more traffic to your site is always a good thing. Not every visitor will turn into a customer, but a good portion of them will if your Auckland site is well-designed and has good SEO.
5. Improve Customer Engagement. Great marketing can help you improve customer engagement by staying connected with them through the online world. A good website can provide them with 24/7 information, and you can also use social media to positively interact with customers.
Social media, in particular, is a great way to build relationships with your audience. You can keep them updated with what you're doing and let them know you appreciate them.
6. Stay Ahead ofthe Competition. In today's competitive marketplace, businesses that don't have a strong digital marketing presence are at a disadvantage. Customers tend to prefer companies that are easily researchable and have helpful sites that can offer them the information and support they need.
This is why fantastic digital marketing and SEO can help you stay ahead of other Auckland websites. Even small details can make customers choose you over other companies.
7. Get A Better Return on Investment. Strong marketing is a cost-effective way to reach a much larger audience and generate even more leads and sales. When done correctly, it can deliver a high return on investment (ROI) for all kinds of businesses in New Zealand and the world.
You should consider paid digital marketing services, such as those that involve hiring trained professionals to improve your site in ways you might not understand. Additionally, you can think about marketing measures that you can take yourself, such as creating active social media profiles.
How You Can Improve Your Site in 2023
One easy way to ensure your Auckland website is informative, well-designed and has exceptional SEO is to work with a professional team of web design experts; such as us at Kiwi Website Design! We have plenty of experience improving websites of all kinds, and we're confident that we can improve yours as well. Our services include digital marketing, SEO, website design and more.
If you're keeping an eye on your budget, we invite you to use our free cost calculator tool that we have on our website. This will give you a good idea of how much everything will cost.
Do you have any more questions? Give us a buzz on XXXX; we're here to talk!
Kiwi Website Design: Unleashing your website's true potential!