10 Essential Tips for Choosing the Perfect Outsourcing Partner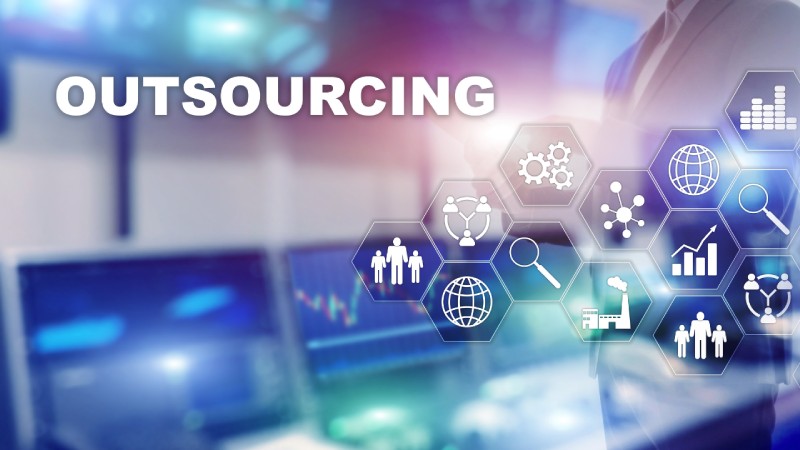 In today's dynamic business landscape, outsourcing has become an essential strategy for companies seeking growth, efficiency, and cost savings. From software development to customer support and even accounting, outsourcing partners can offer specialized skills and resources that elevate your business to new heights. But with a plethora of outsourcing companies out there, how do you choose the perfect one? Fear not! We've compiled a comprehensive guide brimming with 10 indispensable tips to help you find the ideal outsourcing partner that aligns seamlessly with your goals, values, and vision. Let's dive in with enthusiasm and pave the way for a successful partnership that propels your business forward!
1. Define Your Goals and Needs:
Start by clarifying your objectives. Whether you're seeking IT support or creative content services, outlining your precise requirements will streamline your search. Outlining your goals and needs not only streamlines the selection process but also ensures that your chosen outsource partner can provide tailored solutions that precisely align with your business objectives, setting the stage for a productive and successful collaboration.
2. Industry Expertise Matters:
Consider outsourcing companies that specialize in your industry. Firms that bring relevant knowledge to the table, ensuring effective solutions tailored to your sector's unique challenges are key. Outsourcing expertise is especially invaluable for complex tasks like accounting, healthcare, or legal services, as dedicated professionals with in-depth knowledge can navigate intricate regulations and industry nuances, ensuring accuracy and compliance. This not only reduces the risk of errors but also allows your core team to focus on strategic initiatives while entrusting specialized tasks to seasoned professionals.
3. Evaluate Their Track Record:
Reputation speaks volumes. Research the track record of potential partners. Have they delivered successful projects in the past? Check reviews, client testimonials, and case studies. A reliable partner will have a portfolio to showcase their achievements in marketing and branding.
4. Cultural Compatibility:
Harmonious collaboration is essential. Look for an outsourcing partner whose values align with yours. Strong partner companies emphasize cultural understanding, ensuring smooth teamwork despite geographical differences.
5. Assess Communication Channels:
Transparent communication is the backbone of any successful partnership. Choose a partner that offers clear communication channels, regular updates, and accessibility. A good outsourcing partner will be known for its streamlined communication processes in software development.
6. Quality Assurance and Expertise:
Quality should never be compromised. Seek partners with rigorous quality assurance processes. Especially when the service is vital, like for outsourced accounting firms, look for excellence in delivering top-notch services through their team of skilled professionals.
Outsourcing firms play a vital role in ensuring you have credentialed and properly trained professionals working for you, as they meticulously vet and onboard experts who possess the necessary qualifications and skills, guaranteeing a high standard of service delivery.
7. Scalability and Flexibility:
Your business needs may evolve, so your outsourcing partner should adapt accordingly. Look for companies that offer scalability and flexibility, ensuring they can grow with you. Outsourcing facilitates flexibility by allowing you to tap into specialized resources and expertise on-demand, enabling your business to swiftly adapt to changing market conditions and scale operations without the constraints of internal limitations.
8. Data Security and Compliance:
Especially vital in fields like finance or healthcare, data security and compliance are non-negotiable. Consider a partner that prioritizes robust security measures to safeguard sensitive information. Having an outsourcing partner who respects security issues is of paramount importance, as it safeguards your sensitive data and confidential information, fostering trust and minimizing the risk of breaches or data leaks.
9. Cost Efficiency:
While cost isn't the sole factor, it's undoubtedly important. Compare pricing models, keeping in mind the value you're receiving. Smart firms offer competitive rates without compromising on quality in software development.
10. Accounting Expertise:
Accounting is the financial backbone of your business. Opting for a partner with accounting prowess can be a game-changer. Companies that specialize in providing financial services that streamline your monetary processes will help you stay on top of your finances.
Conclusion:
Selecting the right outsourcing partner is akin to finding a trusted ally on your business journey. By diligently following these 10 tips, you can confidently navigate the sea of outsourcing companies, and discover the one that perfectly aligns with your needs and aspirations. Remember, it's not just about finding a partner – it's about forging a powerful alliance that elevates your business to unprecedented heights. So, gear up, research thoroughly, and embark on this exciting adventure of growth and success through outsourcing!