7 Tips To Gain YouTube Engagement For on YouTube Video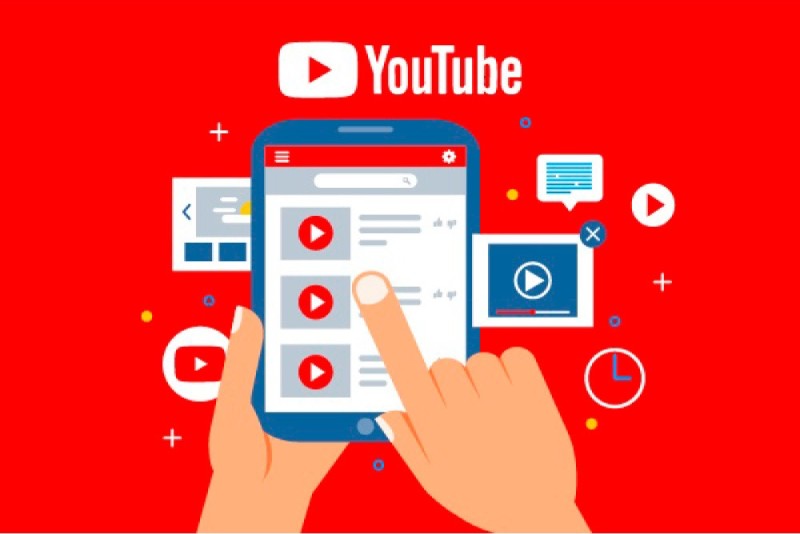 Since YouTube is one of the largest content platforms, the demand for good influencers on the same is really high. However, the one problem brands face with most YouTube channels is their inconsistent channel engagement. This is where we come to the rescue.
Today we are going to throw some light on 7 tips to gain great engagement in every video that you post. Since YouTube's algorithm, has changed a lot since the early days, it has become really important for the influencers of today to know how it functions. So without further ado, let's look at some of the tips and hacks that can help you improve your channel's engagement.
Prefer the perfect YouTube video length
Well, this is one of the major players in terms of engagement. Finding the right video length is really important. This is because watch time is one of the key contributors to engagement.
If you're looking to work with brands that only contact influencers with great engagement, then this is the tip for you. Video length has been a varying concept over time. However looking at studies, the attention span of a person has gone really down, since the introduction of short-form content. This is why we recommend shortening your video length if you're not getting proper engagement. 
However, there are niches where people are willing to watch the longer form of content. This is where you have the freedom to make the video as long as possible. Hoover, to be on the safer side, we recommend making shorter videos.
Frequency is one of the key aspects of being engaging on YouTube. So if you're trying to get your subscriber's likes or views, then we highly recommend you be consistent.
However, finding the right amount of videos every day is also critical. You don't need to be spammy, but a video every day or every other day can help you grow a lot. A ton of vloggers on the platform have grown exponentially since they started posting daily. This is something you can adopt as well. 
Focus on SEO optimization
If you're trying to build a brand out of your YouTube channel, then SEO optimization is really important. Since YouTube is also a Search engine, helping you find the best search results is its key function.
However, you might have noticed there are a few videos that keep popping up at the top every time you search for something similar. This is because those videos have great SEO. to be an expert in YouTube SEO, you need to refer to top channels in the category to help you understand how it works on the platform.
However, if you're looking for pointers, then we highly recommend researching the keywords you use in your title, description, and tags. This will help you land first in search results.
Thumbnails are a very important and crucial aspect to boost your engagement. This is because the majority of your audience is attracted because of your thumbnails.
The most popular videos have thumbnails that display a very strong emotion. You might have noticed people making sad or angry faces on tech reviews, to get more views.
This is because people are more attracted to and susceptible to clicking on the thumbnail that has display stronger emotions. This leads to more traffic and hence better retention of the audience. 
Engage with your audience
If you really want to succeed on the platform, then engaging with your audience is really important. Most creators only use the first and the last few seconds of their video, to encourage their audience to engage.
However, that is simply not enough. To make sure people keep interacting with your content, you need to make sure that you also keep interacting with them. Engaging with your audience means liking their comments, replying to their comments, and even acknowledging their suggestions in your videos. This encourages more people to engage with your content, which benefits you in the long run.
For those who don't know CTA is an abbreviation of the phrase, call to action. This basically means, saying something that triggers an action from the audience. 
In the case of YouTube videos, most creators like to say like share and subscribe. This is what you need to do as well. Using CTA's consistently will make your casual viewer turn into a subscriber. Adding links to your socials in the description and adding a cat there as well, is also very beneficial.
Keep checking your analytics
If you're new to the platform then checking your analytics is one of the most important tips we can give you. Not only does YouTube analytics help you understand your strengths and weaknesses, but it also helps you understand what your audience likes and dislikes.
Conclusion
The above-mentioned 7 actionable tips must be followers if you want to grow on the platform. Since people on YouTube are really competitive having these tricks up your sleeves is perfect. Till then, keep scrolling and spread the word!