Ahmad Rubani works with world-known producer Irfan Chaudhry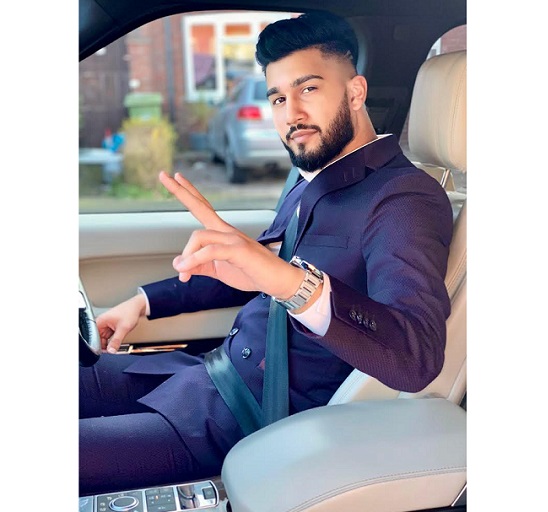 Ahmad Rubani is a singer, songwriter, and composer from Birmingham city in England, UK. He is just 26 years old but has already gained fame and is considered a celebrity and an influencer to many.
Ahmad Rubani was born and brought up in Birmingham but likes to sing in his mother tongue. His ability to compose well-worded and complex Indian songs in Hindi and Punjabi is an extraordinary talent, especially when a child is born and brought up in a foreign country.
Since his childhood, he loves music and singing and since then had a desire to be a singer. At a very young age of 6, he would listen to his father who is also a professional singer, and sang along with him. This created a desire in him to follow in his father's footsteps and also take up singing as his life's occupation. He started to practice day in and day out to make himself perfect. The motivation from his family and the praises for his songs encouraged him more and more and made the passion within him burn brighter. Since then he would sing at parties and family gatherings.
He has always wanted to make his audience and listeners feel better through his music and voice. The songs which he sings touch the heart and soul of the listeners. The meaning of the lyrics and the tune in itself is so melodious that it would relax anyone who is listening to him sing.
Ahmad Rubani has decided to dedicate all his time to his music. The passion for music since his childhood grew bigger as he got older. Ahmad Rubani would often be caught humming during his school hours but he wouldn't mind the scoldings because singing had already become his entire life. Social media like Facebook, YouTube, Instagram, and other such platforms boosted his talent helping him to show off his talent and create a separate and special identity for himself. Ahmad has been performing in front of different types of audiences since the very beginning. He has traveled to many countries and different continents to perform. Ahmad has a large audience in countries such as Saudi Arabia, Morocco, Pakistan, and Holland and has held many concerts there.
Ahmad Rubani has his own YouTube channel and has many musical videos uploaded on it. Some of the videos have millions of views such as NAZARA which has crossed a million views on YouTube. Some of his famous song albums and songs are Mere Maula of 2020, Khair Mangda Punjabi song of the year 2020, Mehman which has more than 4 k views on YouTube, Memories Mashup, and the latest Madhosh of January 2021. He has 48.3 k followers on Instagram. Rubani has very recently done a live performance for the BBC Asian Network in March 2021 in which he performs Khair Manga and Mere Maula. Ahmad Rubani is a great musical artist who says that the best of him is yet to come. Most of his music albums are available on Apple music.