Amazon Unveils Range Of Free Delivery Options For 2019 Holidays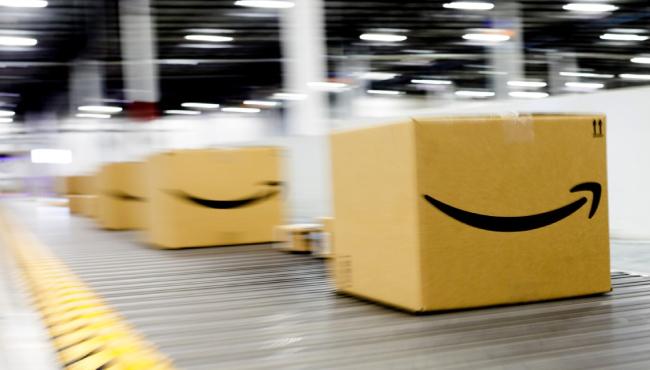 The e-commerce giant is offering free same-day and next-day deliveries for customers in the U.S.
As retailers prepare for the biggest shopping event of the year, the biggest of them all, Amazon, has just announced all the available delivery options that shoppers can choose from — for free.
This year, Amazon said it has expanded its "fast, free, and convenient" delivery options across the U.S.
Shoppers during Amazon's month-long HoliDeals events and those who are waiting for Black Friday and Cyber Monday to come can opt for next-day delivery for free on over 10 million items.
Perhaps the biggest winners of this year's holiday season are Amazon Prime members. The e-commerce giant said Prime members at 46 major metropolitan areas can get their orders delivered the same day for free. They can check out their items and expect to see the products that they purchase at their doorstep within just hours.
Customers can also choose to have their orders delivered to a self-service Hub Locker. Currently, Amazon offers lockers at over 900 cities and towns in the United States. Shoppers can also choose to have their purchases delivered at Whole Foods Market outlets without having to pay for any fee.
Now that Christmas is coming up, Amazon also offers its Amazon Day service, through which customers can get their orders delivered to their loved ones as a gift on their chosen day, such as on the very Christmas Day.
"We know the holidays can be a busy time, especially with 2019 being one of the shortest shopping seasons. Our goal is to make the season as easy as possible for customers and deliver smiles at every turn, whether it's shopping the largest selection available for free shipping, or getting holiday essentials delivered the very same day, and more," Amazon's Vice President for Global Delivery Experience Maria Renz said in a statement.
Get ready to shop all the deals on Amazon.com as early as now. The retailer is offering early Black Friday deals on a range of items including its own brand of Echo speakers.
Read the latest about Black Friday 2019 and Holiday shopping in our Black Friday 2019 hub.