Andrew Hristo has a Passion for Travel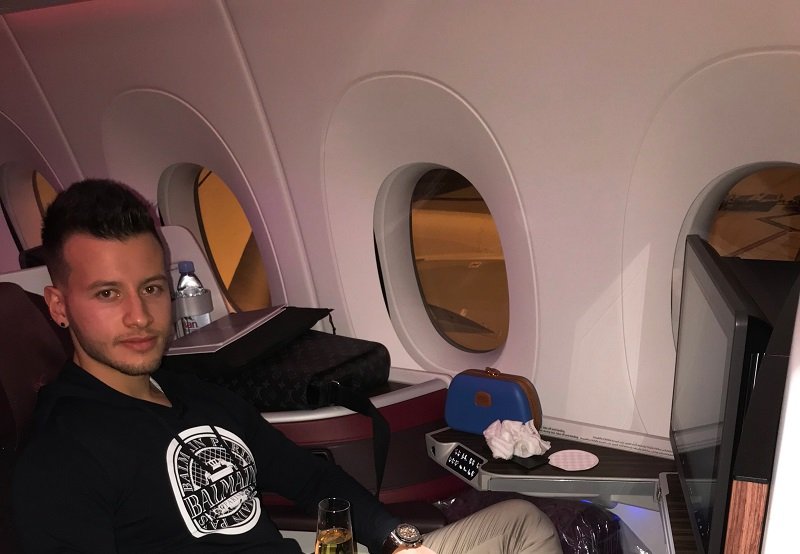 Andrew Hristo always dreamed of being able to earn a living while traveling the world. It took a lot of dedication and perseverance but with a positive mindset, he made his dreams come true.
Hristo's career entrepreneurship started when he was just 13-years-old. He wanted a dirt bike and needed a way to make money. He came across the idea of selling products online and found himself purchasing products from China. Hristo then took the products and sold them at an elevated price point on eBay. His results were astonishing, making him over $20,000 in one year, allowing him to buy his prized dirt bike.
Hristo pushed himself to reach far beyond his eBay business. He created his own websites that would allow him to sell incredible amounts of products.
Always pushing the envelope, Hristo has been involved with several businesses including fitness coaching. He took great pride in helping others reach their fitness goals and loved being able to make money through his passions for health and fitness.
After running a successful fitness business, Hristo needed a change. He enjoyed coaching so much he decided to do it again, so he launched an online course designed to help entrepreneurs create successful online businesses. Hristo currently has over 500 students and has a goal of one day teaching 1,000,000 people how to become successful in online business. For Hristo, happy customers mean everything. He finds it incredibly rewarding to help people reach their full potential.
Making money online has never been easier and Hristo got involved at just the right time. The internet is one of the most popular forms of shopping today. With just the click of a button thousands of items are available for purchase and can be delivered to any address. Hristo believes that with great work ethic and a positive mindset anyone can begin earning money online and crafting a life of independence.
Who doesn't want to travel the world while earning money? Who doesn't want to be their own boss and create their own schedule? It's the perfect time to craft a life of luxury. Sign up for Hristos e commerce course today!
Don't forget to follow Hristo's Instagram page @andrewhristo to keep up with all of his latest progress.