At New York's Trendiest New Cocktail Boîte, Instagram Hosted a Fashion Week Gathering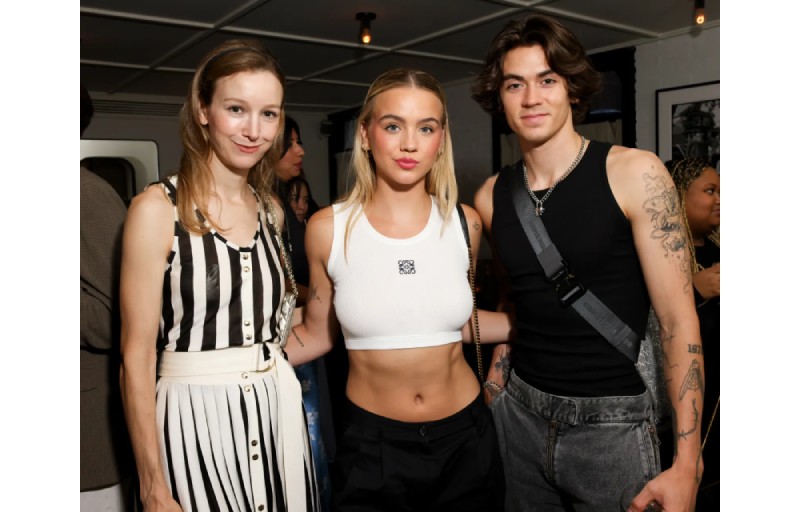 13 years after its launch, Instagram is now a platform that unites the fashion masses—it's the reason phones are a staple on the front row. In its early days, Instagram may have been the mobile app of choice for sharing a hazy party snap with a saturated, sepia filter.
Additionally, a completely new shorthand vocabulary is needed, including the terms "story" as a verb, "scrolling," "your ratio," "soft launch," "hard launch," and the elusive, all-powerful algorithm. The Instagram fashion team gathered some of their best and brightest creators, each with their own niche, on Saturday night at Jac's on Bond, a recently launched cocktail bar in NoHo.
Among them were Meta executives Charles Porch, and Naomi Gleit, and Instagram Fashion lead, Eva Chen, as well as Alyssa Coascarelli, Kim Russell, Molly Chiang, Harry Hill, Emma Brooks, Zack Lugo, and everyone's favorite fashion meme creator behind @ideservecouture, Hanan Besovic. They were all sipping on the boîte's signature caprese martini and having some "IRL" time with one another.
"It's like a fashion week meet cute," Chen said. "We wanted to create an antidote to the New York Fashion Week chaos, a place for creators from around the world to gather and recharge, and of course, a WiFi-enabled lounge for content creation."