Beshoy Mehany: From Creating Prank Videos On Instagram To Featuring in a $40 Million Movie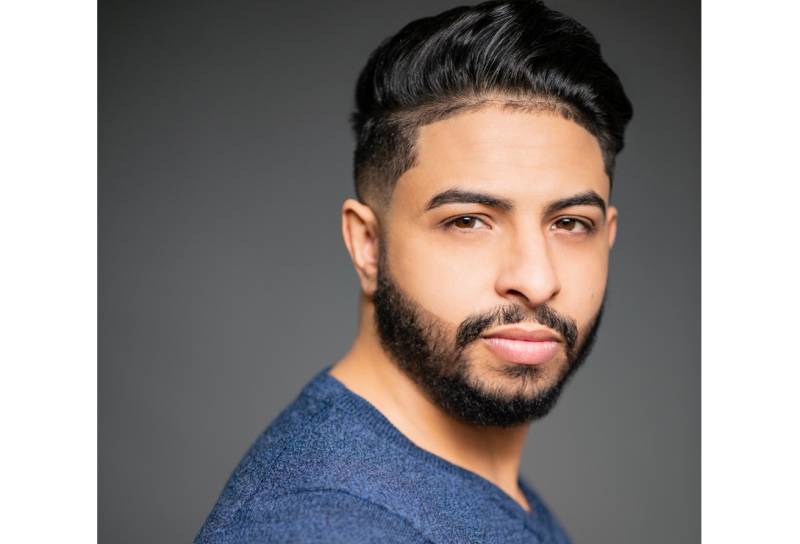 Since he was a little boy, Beshoy Mehany has always been fond of the camera, live performance and acting. His parents have always encouraged him to follow his dreams and enrolled him in acting classes at a young age. But as he realised, attending acting classes and doing your best is not always enough in the competitive acting business.
Someone has to find creative ways to put their talent out there and be seen by promoters and recruiters. For Mehany, this innovative way entailed creating prank videos and posting them on Instagram and other social media platforms. Today, his social media presence and creativity has opened more doors for him. The young actor will feature in a 40 million dollar movie, Gain.
It has not been an easy journey for him but seeing his family cheer him on encourages him to keep pushing.
"Building your brand and getting noticed in a space with a lot of content creators is not easy. You have to keep creating and pushing your content to stay relevant. I can contribute my success to my family, who pushed me into creating more fun and unique content. To my fans, this new milestone is courtesy of your unwavering support, and I am forever grateful," said Mehany.
His journey from Instagram content creator to a paid actor is an inspiration to any content creator, upcoming artist and even an aspiring entrepreneur. To him, saving the little money he had to buy expensive recording and editing equipment was one of the best decisions of his life. He encourages dreamers to keep soaring and believing in their dreams.
"Never give up, and do not be scared of falling a million times. It is important to get back up and keep going because nothing in life is worthwhile unless we take risks, added Mehany.
Mehany is a mechanical engineering graduate from the New Jersey Institute of Technology and a trained thespian from One on One Drama School in New York. Gain might be his break out moment, but it is not his first appearance in a movie. In 2011, he appeared as a party boy in TruTV's reality TV show, Bear Swamp Recovery. However, his role on Gain has opened a new chapter for him, and he is now a certified actor with an IMDb account.
Taking the social media road to rise to stardom has taught Mehany about hard work, commitment and creativity. It has also taught him how to keep pushing despite negative comments, opinions and trolling. His most popular prank video, "firing a Walmart employee," attracted varied opinions, some of which were quite discouraging. But he says, learning to ignore the critics and fixing his eyes on his dream kept him going.
"Attitude is everything when it comes to building your brand. Having set goals is also important because dreams do come true if you work for them. I had to challenge myself to keep making videos and post them without caring about negative comments and opinions," Mehany advised.
The Egyptian-born, Jersey-based influencer is also passionate about modelling. His past modelling gigs include a paid partnership with iModel Apparel, a global fashion brand. He hopes to use his modelling talent to empower brands and businesses, but his current focus is on acting.
Mehany is also a passionate boxer, health advocate and fitness enthusiast. He uses his social media platforms to encourage fans to adopt healthy lifestyles through workout videos and fitness challenges. He is also a soccer player, a skill he adopted when he played for the William L. Dickinson High School soccer team.
Gain is still in production and will be released in 2022. In the meantime, Mehany is collaborating with other Instagram-popular influencers to create more prank videos. He says using one's talent as a vessel to achieve financial freedom is rewarding and exhilarating.
Follow Mehany on Instagram, Facebook, TikTok and subscribe to his YouTube channel.