ChatGPT premium starts at $42 a month, Google is still catching up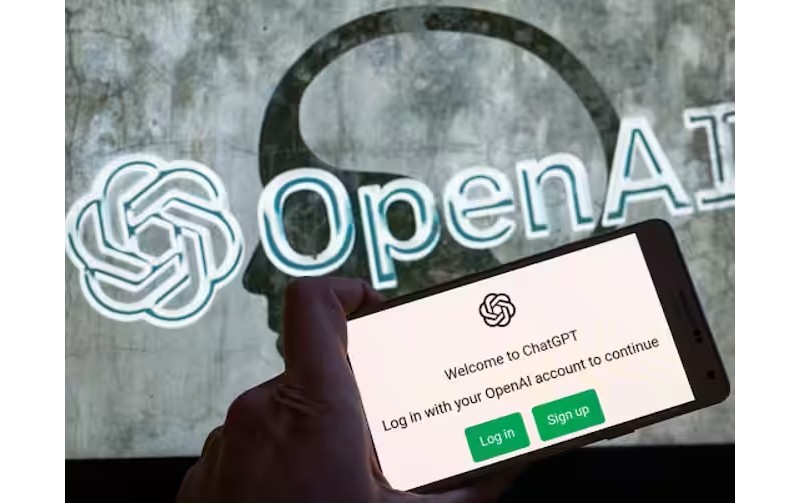 OpenAI, the artificial intelligence research laboratory, is said to have begun offering a premium version of its popular AI chatbot, "ChatGPT Professional."
According to a LinkedIn post that Linas Belinas, a specialist in financial technology, made on Saturday, the premium edition will provide additional features with less erratic availability, improved response times, and priority access for a $42 monthly membership.
"That was quick! OpenAI has reportedly started rolling out a premium version of its viral ChatGPT," he wrote.
"While [the] free version is still available, for $42/month, you will get expanded capabilities like less finicky availability, faster response speeds, and priority access to new features."
Given that, according to OpenAI, the chatbot's daily operation costs more than $100,000. Belinas claims that this adds up to more than $3 million per month, making the $42 per month subscription "actually a steal."
Money printing machine for OpenAI?
SimilarWeb claims that ChatGPT has 75 million distinct monthly users.
Therefore, OpenAI could potentially generate $3.46 billion in revenue in its first year even if only 10% of these users opt to subscribe to the premium service.
At a 60% annual profit margin, this would bring in a staggering $2 billion profit.
"The crazy part? This will be a money printing machine for OpenAI," said Beliūnas.
Based on the individual requirements of the user and the agreements made with OpenAI, the enhanced but "experimental" features of ChatGPT and the cost of the plan can change.
However, it is claimed that due to its selection-based nature, it is inaccessible to the general public; Nevertheless, the company offered a link to its waitlist on its Discord server.
OpenAI's CEO, Sam Altman, recently stated that he "wouldn't want to make a competent prediction about when," but that the company is working on a video model that will be available soon.
The Rise of ChatGPT makes Google sleepless
A "code red" has reportedly been issued by Google management in response to the growing popularity of ChatGPT AI, according to some news reports.
Sundar Pichai, CEO of Google and its parent company Alphabet, has attended a number of meetings regarding Google's AI strategy to combat ChatGPT's rise.
According to an internal memo and audio recording examined by The Times, he has instructed numerous groups within the company to refocus their efforts on addressing the threat that ChatGPT poses to its search-engine business.
Experts and Google employees disagree about whether ChatGPT, which is managed by former Y Combinator president Sam Altman, has the capacity to displace the search engine and harm Google's ad-revenue business model. This disagreement led Google to expand its AI product line.
ChatGPT can respond to queries in a conversational, human-like manner by collecting data from millions of websites. Five days after its public debut in November, it attracted over one million users.
Users have tasked the chatbot with writing college essays, giving programming assistance, and even acting as a therapist, resulting in numerous controversies.
In the meantime, the popularity of the premium version of ChatGPT may prove to be a significant source of revenue for OpenAI, possibly even exceeding Uber, Spotify, Twitter, and Airbnb's combined revenues.
According to Belinas, this demonstrates the significance of OpenAI's technology, which is supported by Microsoft and is one of "the best investments in tech ever."