Netflix is planning to charge for password sharing, Things you should need to know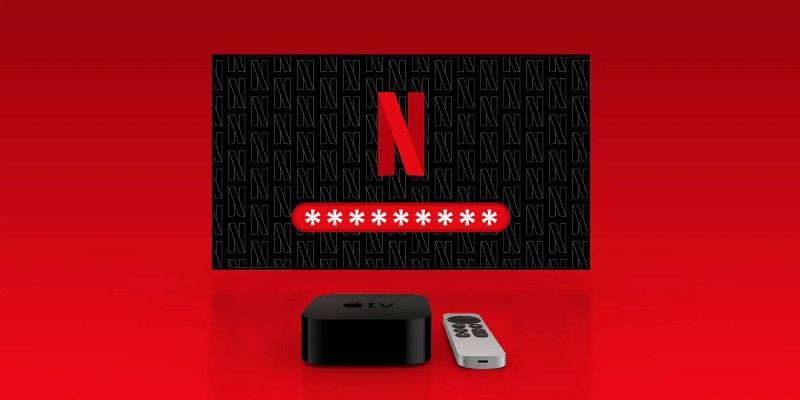 Be ready to start paying for a Netflix password whether you borrow someone else's or share one with them. The streaming giant has been warning about a crackdown on password sharing, and it looks like they are almost ready to implement some new rules.
Netflix stated in a letter to shareholders the previous week that it anticipates introducing paid account sharing "more broadly" by the end of the first quarter of 2023. Over 100 million households, according to Netflix, have multiple accounts, which "undermines our long-term ability to invest in and improve Netflix."
In the letter, executives explained that while "borrower households" will open their own accounts when paid sharing is launched, they anticipate that some users will cancel their accounts.
The pricing and enforcement details of the paid password sharing have not yet been made public.
The features that Netflix tried out in Latin America in March cost between $3 and $4. Greg Peters, Chief Operating Officer, and Chief Product Officer stated on the earnings call last week that the company is attempting to locate "the right price points."
When Netflix put a log-in verification process through its paces in 2021, it was already looking at ways to crack down on password sharing. Netflix would send the account owner a code via email or text message if a user they suspected was not the account owner attempted to log in. The user would not be able to access the service if that code was not entered within a certain amount of time.
Netflix began testing two new features in Chile, Costa Rica, and Peru in March 2022. The first allowed members to add a sub-account for people who live outside their household for a small fee, and the second allowed users who share an account to transfer their profile information to a new account or sub-account.
Netflix warns that devices connecting to your account from outside your household may be blocked in these nations. Information such as "IP addresses, device IDs, and account activity from devices signed into the Netflix account" is used by Netflix to identify devices outside your home.
After blaming password sharing and increased competition from other streaming services for the company's first subscriber loss in more than a decade a month later, executives gave another hint of a crackdown.
A separate feature that allowed users to purchase additional "homes" to use a TV or TV-connected device outside of their household was tested by Netflix in another round of countries in July. To enable users to access Netflix outside of their homes, users could purchase the additional "home." Netflix stated that after two weeks, any TVs that were not connected to the additional home would be blocked.
Then, in November, Netflix introduced a new feature that lets you log out of devices you don't want access to "with just one click" and view devices that have been streamed from your account. While on holiday travel, Netflix suggested using the feature to log out of a hotel TV or a friend's device, but you can also use your login to remove any device.
Netflix's new approach to password sharing is a departure from the company's previous perspective on the widespread practice. In 2016, Netflix's then-CEO Reed Hastings stated that users would not be charged for sharing their passwords. He resigned as CEO last week. Instead, he described password sharing as "something you have to learn to live with."
Hastings had also never been a fan of advertisements, describing them as a distraction from the service's entertainment. However, Netflix introduced a fourth plan in November called "Basic with Ads," which provides subscribers with an "average of 4 to 5 minutes of ads per hour." The entire Netflix library is also unavailable to subscribers on this plan.