Netflix and Disney+ Price Increase: These are the Upcoming Prices for the Major Streaming Services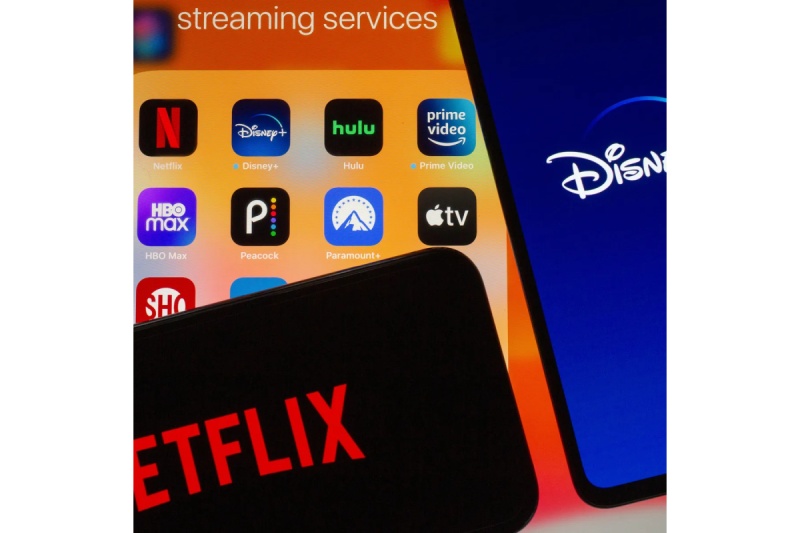 Netflix NFLX, +16.05% revealed on Wednesday that it is raising the monthly cost of its premium tier to $22.99 from $19.99 and its basic tier to $11.99 from $9.99. This is the first time the streaming behemoth has offered a plan costing more than $20. Netflix Inc. started its campaign against password sharing earlier this year, and it has since decided to raise prices in the US once more.
The company will continue to charge $6.99 for its ad-supported service and $15.49 for its standard plan.
Executives at Netflix stated that while they "mostly paused price increases as we rolled out paid sharing," "as we deliver more value to our members, we occasionally ask them to pay a bit more."
Keeping up with all of the price and ad model changes across all of your streaming services can be challenging. So let's take a look at the pricing positions of the main streaming services for autumn and how they stack up against one another.
Netflix
$6.99 a month for standard with ads
$15.49 a month for standard without ads
$22.99 a month for a premium without ads
What to know: When Netflix introduced its ad-supported tier last year, it was available for the lowest price in years. However, users of that plan would see four to five minutes of commercials per hour. The two standard plans have slightly lower-quality audio and video and can only stream content to two devices simultaneously; the premium plan supports up to four devices simultaneously on the platform.
Recently, Netflix discontinued offering new members in the US and the UK its basic plan without advertisements. Existing subscribers to a basic plan are free to stay on it until they decide to switch.
In response to Wednesday's earnings report, Netflix's stock surged by over 10%, driven by an increase in subscribers.
In 2023, Netflix started to take action against password sharing. To add more users to their current ad-free plans, account holders can pay an extra $7.99 per month.
Disney+
$7.99 a month with ads
$13.99 a month with no ads
What to know: Featured on The Walt Disney Co.'s DIS, -the 1.69% streaming platform features popular franchises like Marvel, "Star Wars," and Pixar. On October 12, the cost of the Disney+ ad-supported plan stayed the same, while the ad-free plan's price went up to $13.99.
Disney provides bundles for its digital subscription services, Hulu, and ESPN+, which it owns. Additionally, the company may implement password-sharing restrictions in the United States after launching them in Canada on November 1.
Disney's updated Help Center says, "You may not share your subscription outside of your household."
Hulu
$7.99 a month for basic with ads
$17.99 a month with no ads
What to know: Hulu was one of the first major streaming brands to offer an ad-supported tier, and it increased its prices last year. Disney owns the majority of Hulu and charges $12.99 a month for a larger bundle that includes Hulu, Disney+, and ESPN+. The bundle contains advertisements.
On Oct. 12, Hulu's ad-free plan went up to $17.99.
Amazon Prime
$8.99 a month for standalone video service
$14.99 a month
What to know: Amazon's price, AMZN, +0.21% The cost of Prime, the company's flagship service that grants users access to Prime Video, has remained constant since February 2022 and will do so in 2024. Next year, Amazon will launch advertisements for Prime members who use Prime Video in addition to those who have a Prime Video subscription but not Amazon Prime. To continue being ad-free, customers will need to pay an additional $2.99 per month.
If you buy a Prime membership annually, it costs $139.
Max
$9.99 a month with ads
$15.99 a month with no ads
$19.99 a month with no ads and more simultaneous devices
What to know: Last year, the streaming service formerly known as HBO Max merged with Discovery+ and changed its name to Max.
The ad-supported tier's price has not changed since the merger, but the middle and ad-free tier's monthly cost increased from $14.99 to $15.99. The Warner Bros. Discover WBD, -1.80% service offers movies from DC Studios in addition to television series like "Curb Your Enthusiasm" and "Succession."
Apple TV+
$6.99 a month with no ads
What to know: Last year, Apple Inc.'s AAPL, -0.22% streaming service Apple TV+ went up from $4.99 to $6.99 per month. Interested customers can bundle Apple TV+ and Apple Music to save even more money. Unlike some other streaming services, AppleTV+ does not offer a less expensive ad plan.
Following the price increase, Apple expanded its offering to include Major League Soccer's Season Pass, which enables users to watch MLS matches, and this year's addition of soccer legend Lionel Messi for an extra cost.
Paramount+
$5.99 a month with ads
$11.99 a month with no ads and Showtime
What to know: Paramount+ offers two different plan options. Since last year, the cost of its lowest-priced tier—which includes commercials—has gone up by $1. UEFA Champions League and NFL on CBS are among the live sports available on Paramount's ad-supported PARA tier.
Peacock
$5.99 a month with ads
$11.99 a month with no ads
What to know: Peacock only offers two streaming options now, having discontinued its free advertisement option in 2023. Comcast CMCSA, -2.16%'s streaming service offers access to popular TV series like "The Office" and "Yellowstone," as well as live sports like the NFL and Olympics.