How to choose the best recording studio for your singing career?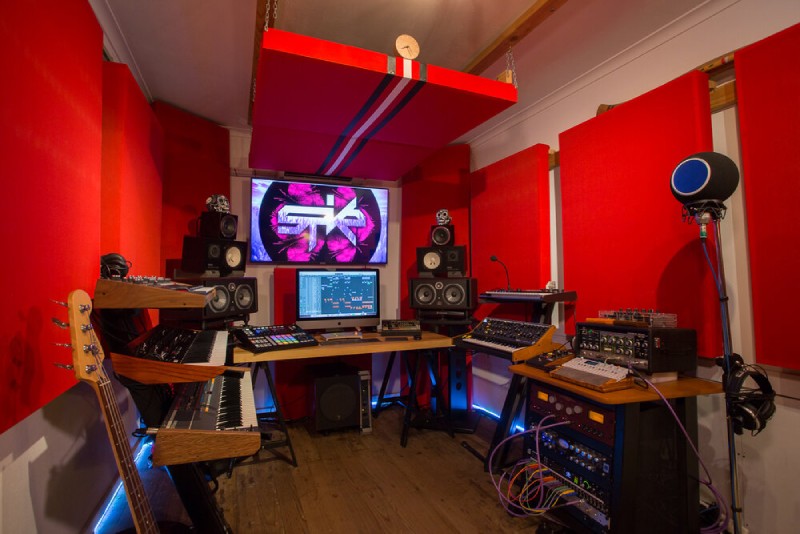 Recording a song in a studio is a massive financial and emotional burden. You do not want to get it wrong. However, finding the right recording studio is a daunting task. You must find a studio that fits the music you create while ensuring you feel comfortable recording there too. Choosing an ineffective recording studio can cost you artistically and financially. So, how do you choose the ideal recording studio?
Here are a few other tips to remember when choosing a recording studio.
Location of the recording studio
The number of recording studios keeps increasing. As an artist, you will have no trouble finding one near you. For instance, recording studios Melbourne are on the rise. So, you will find one within easy reach. However, you must commute more if you have special sound or acoustic requirements. Location is the first thing to determine. How far are you willing to go to record a song every day or a few days a week? It will help you narrow down the search.
Determine your studio budget.
Determining your budget is the second step when looking for a recording studio. Remember that a studio with cheap rates doesn't have the worst quality, and a studio with high rates doesn't have the best results. You must set a budget in advance to find a studio that meets your needs. Think about everything: commute, equipment, breakdown, and more. Also, set an extra budget to ensure you can spare a few dollars if the requirement for a few things increases. To create a budget, ask yourself:
Will you need backup singers?
Do you have to rent amps or instruments?
Do they offer any discounts? (Some do during the off-peak season.)
All this will help you create a budget and find a suitable recording studio.
Sound
Another factor to consider when choosing a recording studio is sound and equipment. What type of sound do you want? You can determine them by looking at your favorite bands. Then, compare the sounds you want with those available in the studio. It will help you determine whether it is the right fit for you. The acoustics matter, so have a lot of fun with that, and with the help of an email list, find out what sound the recording studio can provide you.
Equipment
Equipment is another factor. A good studio will provide you with basic equipment. But if you need something extra, ensure the studio can provide it. Also, the equipment should be of professional grade. Call the list of studios you have and ask them about the availability of the equipment. Also, they might hand out a list of equipment they have. But that's not the way to go about this. You might not even use half of them. Instead, ensure they have high-end staple equipment like Mike Preamps, major-name microphones, quality editing systems like MOTU Digital Performer, and more. A few studios have analog features, too; if you want that in your recording studio, modify your search.
Sound engineer
As an artist, you need a sound engineer. If you do not work independently, you will need a studio with a good engineer. The sound engineer should match your needs and the result you are looking for. Each engineer has a unique working style, and it will impact your recording massively. So, before you finalize the studio, talk with the engineer. Get to know their working style and discuss how you want the music and sound to ensure you both work perfectly together. Check for reviews, too. Every studio has a record of sound engineering clients. Talk to them personally to find out if they liked working with them.
Reputation
Prominent recording studios are unfortunately not available to independent musicians. If you can find someone willing to bet on you, go with it. Otherwise, choose a recording studio with a great reputation. Talk to their clients, look at Google reviews, and then only decide if it is worth your money.
Completion time
Every song is unique and takes a different amount of time to complete. The sound engineer will help you understand the time your song will take to complete. Don't go with unrealistic experiences. Instead, work on your performance, practice, and have equipment ready for best results.
Conclusion
Finding an ideal recording studio requires you to determine the location. You don't want to spend most of the time commuting, but you also want a good sound system. So find a studio that tick marks both the boxes. A studio with the right engineer and a studio with competitive prices are also necessary.