Dancing With the Stars Pays Tribute to Three's Company and Step By Step Actress, Suzanne Somers, a Former Contestant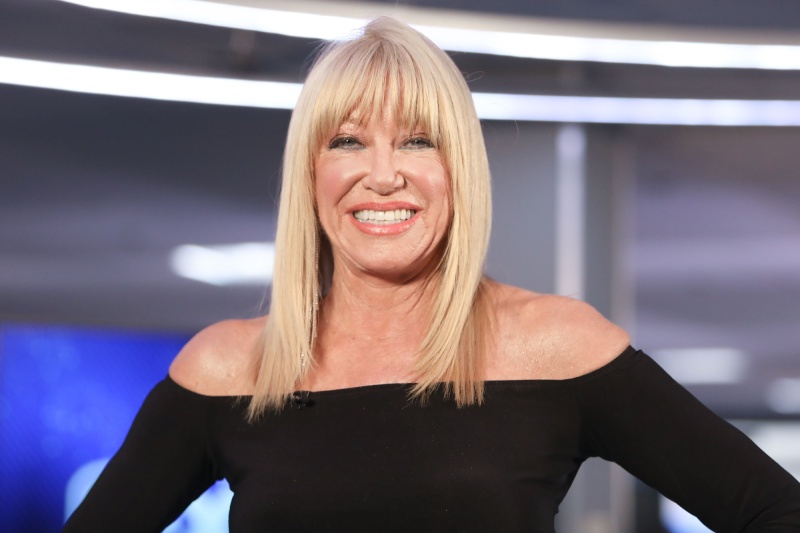 Suzanne Somers is loved by all at Dancing With the Stars. Not long after battling breast cancer, the Three's Company and Step By Step actress died on October 15 at the age of 76, one day shy of turning 77. Pro dancer Tony Dovolani and Somers faced off in season 20 of the ABC series.
Following her death, Tuesday night's episode of DWTS honored the late actress and renowned Thighmaster spokesperson. Before the last commercial break and weekly elimination, they displayed images of Somers at the top of the show.
The second tribute featured remarks by host Alfonso Ribeiro in honor of Suzanne Somers. "Suzanne competed on season 20, and she made a big impression on everyone here both in the ballroom and behind the scenes," he stated. "Our thoughts go out to her friends and family."
Tony Dovolani, Suzanne Somers' co-star on the program, also honored the late actress on Monday. "It really hit me like a ton of bricks," he said of Somers' death. "I had it in my calendar to wish her a happy birthday because she was turning 77 in a couple of days. When I found out, it just cut my legs from under me because she was such a beacon of light," he shared.
"I remember Suzanne Somers with a smile on her face, and it just saddens me to the core because I knew she really fought this cancer for such a long time," he added. "She was dealing with it, even back then, and trying every natural way of dealing with this. The fact that she was able to survive it for as long as she did is really a true testament to her dedication to being healthy."
"As a partner, it's interesting because Dancing With the Stars is such a machine and you could be successful in everything else, but you show up in the ballroom, all kinds of things happen," he said. "But she always walked in with a pep in her step. She really wanted to learn. She was always respectful, she wanted to be pushed hard. She had her frustrating moments but never without a smile."
In season 20, Suzanne Somers and Dovolani finished in ninth place and were eliminated in the fifth week of competition.
Tuesday nights at 8 p.m. ET/PT on ABC and Disney+ are when Dancing With the Stars airs. The next day, the show can be streamed on Hulu.