A Celebration of Taylor Swift will Take Place at Dancing With the Stars with a Taylor Swift-themed "Music Video" night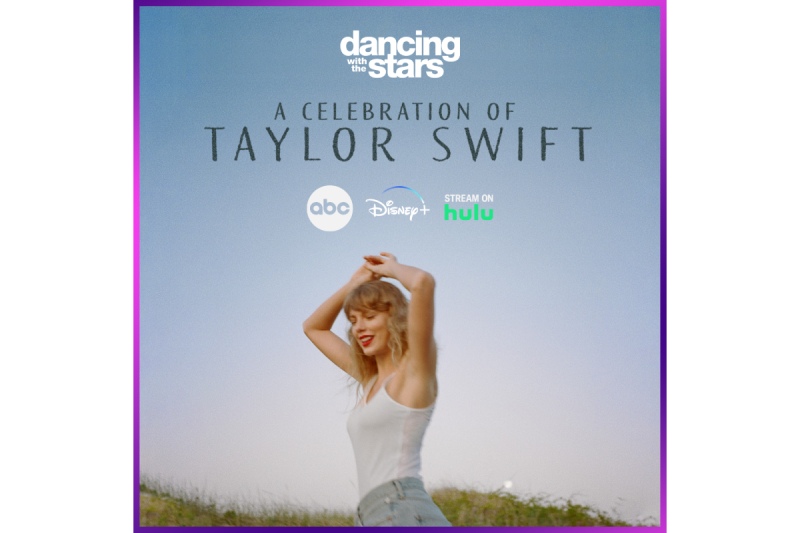 Fans of Dancing With the Stars, prepare to let it go! The venerable dancing competition has just revealed that on November 21, "A Celebration of Taylor Swift" will take place as part of Season 32. The show disclosed on Instagram that during week nine, the six remaining couples will dance to Taylor's greatest hits, with guest judge Mandy Moore—a DWTS choreographer who choreographed Taylor's World Eras Tour—in attendance.
The six couples that are still together are prepared to light up the place with a night of sizzling performances set to the stunning songs of multi-GRAMMY® Award-winning recording artist Taylor Swift. When "A Celebration of Taylor Swift" debuts on Tuesday, November 21 at 8/7c, local time zones on ABC, Disney+, and Hulu the next day, get ready to clear out some space on your calendar. Mandy Moore, the lead choreographer for Taylor Swift's The Eras Tour and a longtime "Dancing with the Stars" choreographer, is coming to the ballroom to provide her "Taylor-made" commentary as a special guest judge. The couples will be revealed later, along with their dance moves and musical selections.
Fans' reactions to the news of the Taylor Swift-themed evening have ranged from excitement to skepticism. Some fans of the pop star are expressing their distaste for her music, while others are excited to see their favorite songs performed live on the dance floor. Whatever one's taste, it's undeniable that Taylor Swift has emerged as a cultural phenomenon with an influence that goes beyond music.
Although there have been rumors that Taylor might participate as a guest judge, this seems improbable given that she will begin her international tour on November 9 in Argentina. Still, the rest of the couples will surely feel her impact all night long as they adopt her iconic energy and style.
Meanwhile, the couples will draw inspiration from some of the most recognizable music videos ever for this week's "Music Video" night. Along with showcasing their talents in group dances to well-known songs by PSY and the Backstreet Boys, they will also have guest judge Paula Abdul lend her expertise to the proceedings.
We can only imagine the amazing costumes and captivating dances that will enthrall viewers as we excitedly await the Taylor Swift-themed night. Dancing With the Stars keeps pushing the boundaries and introducing pop culture to the ballroom, serving as a constant reminder of the transcendental power of dance and music.
Voting will be available to fans in the EDT and CDT time zones during the show's live simulcast. Fans can cast an online vote at dwtsvote.abc.com during this time, from any time zone in the United States, its territories, and Canada. Fans can also cast an SMS or text vote using a participating U.S. wireless carrier, though fans in Canada cannot use this method. In each episode, the judges' scores and live viewer votes will be combined to determine which couples could potentially be eliminated.
Starring Alfonso Ribeiro and Julianne Hough as hosts, "Dancing with the Stars" is a popular television program in which celebrities compete in choreographed dance routines with trained ballroom dancers. The routines are judged by a panel of renowned ballroom experts, including Derek Hough, Carrie Ann Inaba, and Bruno Tonioli. The show is produced by BBC Studios Los Angeles Productions live in front of an audience.
This fall on ABC and Disney+, "Dancing with the Stars" will air LIVE on Tuesdays at 8/7c. The next day, it will stream on Hulu.