Lamar Odom Says Dancing With The Stars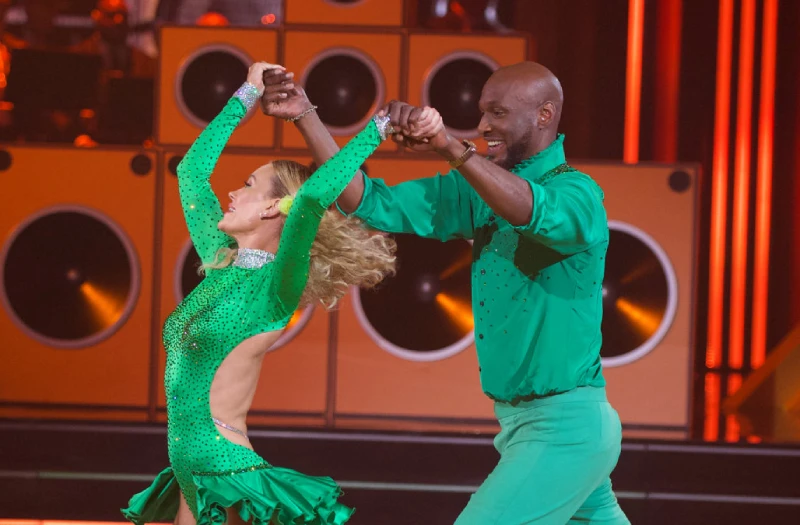 It has been almost four years since the Lamar Odom's overdose incident. However, the former NBA star has recently shared; his gig on Dancing with the Stars has healed him considerably. The 39 years old Lamar Odom says Dancing with the stars has been really effective for him. He further stated that "every time I share my story, it is not lesser than a therapy session for me. So I would say that it is pretty much therapeutic."
He recalls that four years back while residing in Las Vegas, he went to a place where he has nothing to do and was overdosed. During coma, he came across 6 heart attacks and 12 strokes. Odom is a partner with Peta Murgatroyd this season. He has been successful in securing 12 out of 30 points after this week's performance.
Lamar Odom is well known for several different things. For instance,
First of all, he earned fame as he led the Lakers and bag the victory several times over a period of seven years. His infamous marriage is another reason for him to be in the limelight and then divorce toKhloe Kardashian.
They were married for 7 years. During this time period, Odom appeared on Kardashian's reality show i.e. keepingup with the Kardashians. The duo has their own reality show a season: Lamar and Khloe. They remained separated for a long time period and divorced officially in year 2016. However, still they appear to be in good terms with each other. Kardashian has been supportive towards Odom during his darkest times. He was never left alone and she has been seen helping him when was drug overdose back in year 2015.
Dancing with the Stars is his newest adventure which Odom has made his mind to embark on becoming the contestant on the said show. Many fans are surprised to see him in the show. He (Lamar Odom) admitted that he has been a fan of the show for years. The reason mainly has been the Kardashian family.
In an interview Lamar Odom shared that he was excited to be a part of the show. That level of excitement and dedication can be observed in his performances on the show. He also revealed that he feels blessed to be a part of the show. He further added that he tries to get better with every passing day. He is hopeful that this show will bring best out of him as it (show) has done it already.
His partner in the show said that he is doing his best in the show and I am proud of him. She shared that when he says he has a memory issue, people don't tend to understand. The person has been in coma where he came across 12 strokes and 6 heart attacks. He tends to forget things and sameis the case with dance. He forgets the steps but I always encourage him and we are enjoying the show at its best.