Meet Jay Jay Joshua: The Next Generation From Toronto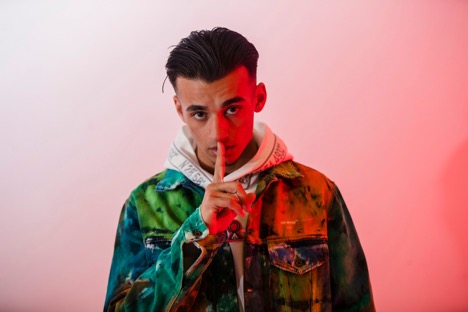 The time for the next generation of the next big rapper from Toronto is here. With the foundation of music laid down from Drake, Tory Lanez, Nav, and Kardinal Offishal, JayJayJoshua, a native of Toronto, but currently lives in Amsterdam, he following the tradition of quality Canadian music. You can hear the influence from other Canadian artists like Drake and Pressa.
For one of his latest singles "They Ain Ridin'", he flew Pressa out to Amsterdam to record the feature. The song, produced by Victorino, Pressa and Joshua trading off verses oververy dope beat. Jay Jay Joshua is bilingual, he can rap in English and Dutch. Jay Jay Joshua recently teased an upcoming single with Tory Lanez and Boeuf called "Watching You" Hopefully we get this track very soon. Be on the lookout for that track on his Instagram where you can follow him at JayJayJoshua.