Embrace Divine Love at the Just Love Festival with Paramahamsa Vishwananda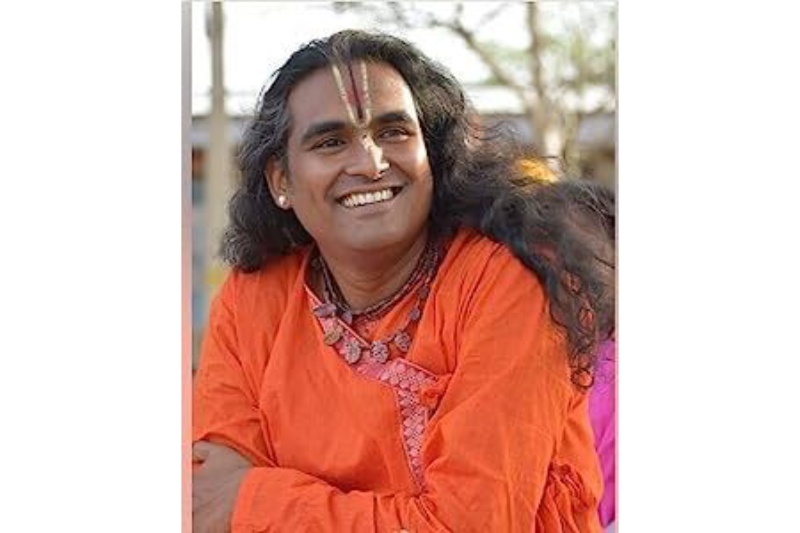 The heart of Germany is set to host an extraordinary event from the 21st to the 30th of July, where love, inspiration, and spiritual growth intertwine. Welcome to the Just Love Festival, a 10-day celebration organized by Bhakti Marga established by Paramhamsa Vishwananda, designed to unite individuals from across the globe in a transformative and unique experience. With a focus on fostering positivity and upliftment, this festival offers a diverse schedule enriched with yoga, meditation, prayers, and much more.
Prepare to immerse yourself in the world's biggest spiritual Kirtan festival at the Just Love Festival. The Vaikunta stage eagerly awaits festival-goers, ready to transport them on a mesmerizing musical journey. Talented artists from a variety of backgrounds will grace the stage, captivating audiences with their performances. Allow the enchanting melodies and soul-stirring rhythms to deepen your connection with the divine.
At the Just Love Festival, participants are invited to embrace a slower pace, cultivating mindfulness and forging a deeper bond with life and spirituality. This gathering presents a golden opportunity for self-discovery and spiritual renewal. Embark on a transformative journey as you explore various paths towards inner peace and well-being. Engage in diverse yoga and meditation practices, including Atmakriya Yoga, Babaji Surya Namaskar, and Face Yoga. Immerse yourself in the sacred sounds of OM chanting and discover solace in moments of meditation. Enhance your creative spirit through engaging music workshops that awaken the inner artist.
For an immersive experience, the Just Love Festival offers on-site camping facilities. Set against breathtaking views and conveniently located close to necessary amenities, these campsites provide a unique opportunity to connect with nature and fellow participants. Alternatively, separate bookings are available for motorhomes and caravans, ensuring a comfortable and accommodating stay.
Deepen your connection with ancient Vedic traditions at the Just Love Festival. Allow yourself to be enveloped in spiritual rejuvenation through daily prayers, the Giridhari Abhishekam ceremony, transformative Yajna fire rituals, and personal puja. These sacred practices serve as gateways to profound connections with the divine and inner peace, inviting participants into a world of spiritual introspection.
Amidst the festival's vibrant ambiance, find solace in the meditation garden, a serene space designed for relaxation and unwinding. Surrounded by nature's tranquility, this haven offers respite from the festivities, allowing you to fully immerse yourself in the present moment. Bask in the breathtaking view and let the serenity wash over you.
Enlightenment and wisdom await at the Just Love Festival through inspiring talks and spiritual discussions. Gain deep insights into life's purpose and embark on a transformative journey of self-discovery. Open your heart and mind to the profound teachings shared, forging a deeper connection with your inner self and the world around you.
More than just an event, the Just Love Festival embraces a pure and conscious lifestyle. It fosters a safe and nurturing environment, welcoming families and children with open arms. Participants can indulge in a world of vegetarian cuisine, exploring the rich and diverse flavors of various culinary traditions. Experience the joyous and colorful festival of Holi, celebrating life and unity. Engage your little ones at the dedicated kids' playground and immerse yourself in a unique shopping experience at the world bazaar.
As the Just Love Festival draws near, anticipation fills the air, and hearts eagerly await the transformative energy that lies ahead. With its thoughtful schedule, immersive experiences, and inclusive atmosphere, this extraordinary event promises to leave an indelible mark on all who attend. Whether you seek personal growth, spiritual insight, or simply a joyful celebration of life, the Just Love Festival offers a remarkable opportunity to connect, share, and be inspired.