Film Director / Doctoral Pranjal Singh Motivated Youth & Give Free Education To Them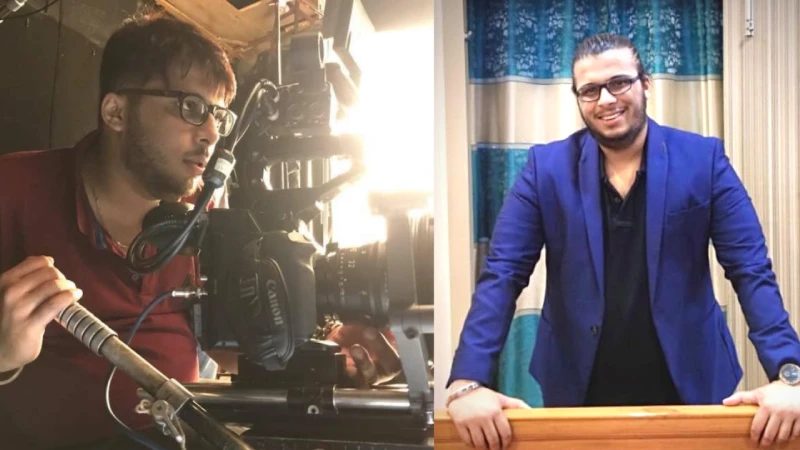 It is true that if a work is done with true passion; it is achieved, No matter how hard the situation is, Nothing can stop that person to achieve success who works with determination and passion. Something similar was done by Film Director Pranjal Singh of Bihar, Patna. He made his strong presence in the Bollywood film industry, through his profession, dedication & skills. Pranjal Singh is an Indian film Director, Producer, Photographer, Actor, Editor, Scriptwriter, and Screenplay writer, Television Channel Consultant, Educator & Professor.
Pranjal Singh first gained popularity with his photography in 2008 – 2010, later in 2013, he made a debut in motion pictures through his first project musical album In Memory of My Love, Music Album
Tum Mere Ho
Laut Aao Na
After that, he made several documentary films and work in many Bollywood films like bullet raja, Dabang 1-2, Tanu weds Manu as associate director/director, PK, Dangal, Bypass Road & many more.
Since childhood, Pranjal was not very much interested in studies, but he has a curiosity to ask questions every time, Pranjal relatives used to taunt him that he could not study, Pranjal is always insistent, Pranjal takes it as a challenge and make up his mind to study to the extend. His father inspired him and gave him the right guidance. Today, Pranjal has obtained three graduation degrees, four post-graduation, and Ph.D. degrees along with many diplomas & certificates courses. Apart from this, he also teaches in renowned universities of the country like Delhi University, Mumbai University, Jamia Islamia, MICA, Jain (Deemed-to-be-university), Atharva College, Mithibai College, Symbiosis, Patna University, & many more.
Not only this, but Pranjal is also one of the well-known film directors of the country today, Because of his parent's correct guidance and support he is at this place and gives all credit to his parents for his success. He is a very stubborn person, he says that "Either you DO or DON'T, there is no word called TRY here."
Pranjal is a very curious person. He always likes to learn about new things and teach others about them. He believes that education is more important than bread, cloth, and house in our life, for this he gives free education to many youth and children so that these children can build a good society make the country proud with their knowledge & skills. Not only that, but he believes that everyone should get basic education free, and it should also be their right for this, he always motivates youngsters. He is also known as a motivational speaker. When he was studying in college, he always motivates his juniors. There were two girls named Garvita and Aparna Singh, who were fond of photographic learning, Pranjal used to teach them photography on weekends. Garvita and Aparna Singh were so motivated by him, If due to any reason he did not come to teach them, they were called on the phone and ask when he will come to teach photography. Pranjal inspired them so much that is today they are doing excellent work and earning a name/fame in the field of photography.
Apart from this, Pranjal teaching poor children and supports them both financially and physically and spends some part of his earnings on children's educations, because he believes that education is such a thing if even a child in your household can educate, Along with him/her your whole family educates then your family's circumstances also change and secures his/her family's future and they also contribute to a good society and nation-building. He wants to teach media to children so that the upcoming youngsters will know how films make, animation work and how we can build a better nation using it.
Education is becoming very expensive in the country, it would not be wrong to say that today education has become a business. To overcome this problem and to make education accessible to common people, Pranjal is going to launch a digital education platform in the coming times named "OCP Learning", Under the umbrella of ONE CLICK PRODUCTION "OCP", this platform will teach various types of courses like Graphic designing, Acting, Dancing, Painting, Film Direction, Gaming, Animation, Cinematography, Photography, and other skill development courses.
which will be taught to you by the expert & professional of that particular industry. For example, if you want to learn acting, so by a leading actor you will be taught acting.
Recently Film Director Pranjal's research has been published on an international platform for which he has also been honored, Research on
4 International Conference On "Emerging Technologies In Computer Engineering" DATA Science & Blockchain Technologies
Publication Partner IOP Science
TOPIC – The Anime Evaluation: The concept of Visuals, Individual
Interests and Growing Popularity
As a first author Pranjal Singh 1, Gondi Surender Dhanunjay 2, Abhishek Kumar 3 &; Achintya Singhal 4
& As a second author, he presented & published, Topic- Visual Effects and Animation impact in Indian Television Advertisement; Pre and Post 2000s
Gondi Surender Dhanunjay 1, Pranjal Singh 2, Abhishek Kumar 3 &; Achintya Singhal 4
Dr. Abhishek Kumar and G S Dhanunjay supported Pranjal in completing this research.
Dr. Abhishek Kumar is Adobe and Apple Certified from the USA.
He is Course Coordinator of India's most trending online free course for Engineering and Science aspirants," ANIMATIONs" available at SWAYAM , Ministry of Education website, www.swayam.gov.in and Graphic design visualization course developer for SWAYAM PRABHA, DTH channel No 15, IIT Madras. and G.S. Dhanunjay is Media Researcher, Photographer, Professional Subtitles, Media Consultant, Filmmaker, and Media Educator, currently working as A Assistant Professor at Jain Deemed to be To University, Knowledge City, Banglore. He has over 6 Years of Experience as a Media and Communication consultant. With Masters's Degree in Mass Communication and Journalism/Media Studies from The English and Foreign Languages University, Hyderabad, and PGD-Media Law from NALSAR, Hyderabad.
Apart from these two, Pranjal was very much supported by Dr. JANARDHAN JUVVIGUNTA. He's working as an Assistant Professor, Department of Digital Filmmaking, Jain (Deemed to be To University), Bangalore. Having good experience in teaching and research in the field of Film Studies.
An awardee of a doctoral degree in Journalism and Mass Communication for the work that he conducted on "Impact of Globalization on Telugu Films." Received the 'Best Research Paper Award' for the research work presented in the UGC sponsored National Seminar in 2014. Authored several research articles and published them in international and national journals. Cleared the UGC-NET (National Eligibility Test) in June 2013. In the coming time.
Dr. JANARDHAN JUVVIGUNTA Gigted Pranjal A Pen, Which Je keep close to his heart & that gifted he will never forget in his life, He deeply show gratitude to Dr. JANARDHAN JUVVIGUNTA
Pranjal will dedicate 10 to 20 more research for the county, by studying which the youth of our country will learn something and contribute significantly to nation-building.
Mistakes are the stairs we climb to reach success. Never turn down your ambition because someone is uncomfortable with the volume
"YUN TOH HAR PAL BADHTI HAI ZINDAGI , RANG BADALTI NAYE ROOP ME DHALTI HAI ZINDAGI , LAMHE ME SIMTI LAMHON SE BANDHTI LAMHON me KATTI LAMHON KO JOD KAR BANTI HAI ZINDAG."
Pranjal will always work for society, to make the country strong