Hamzeh Najafimehr is a young and creative Iranian entrepreneur, inventor, and writer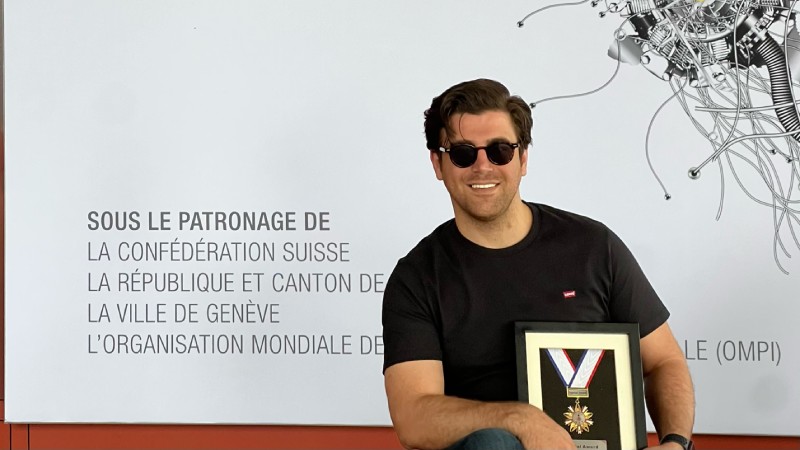 Hamzeh Najafimehr is a young and creative Iranian entrepreneur, inventor, and writer who has received several prestigious international awards in the field of idea generation and invention, including the international competitions of Switzerland, South Korea, Poland, and Thailand inventors and several other valuable awards.
He is the CEO of Branding in Growing Business [BIG], which works in the field of business growth, development, and branding.
Today, we managed to have a short interview with him. I hope that his words will inspire young people to achieve their goals and achieve success in their lives.
What are you doing now?
– I have been working and teaching in the field of business growth and development as well as branding for several years.
I mean, I teach how to expand their business and become a popular and lasting brand to those who own a business.
If I want to briefly categorize my activities, I have three areas of professional activity;
In the field of education and teaching and in the field of research
 I write my favorite subjects in the form of a book and in the field of ideation and invention.
Does that mean you have also written a book?
– Yes, I currently have two published books, one in the field of branding called "Faster, Stronger, Higher" and one in the field of speaking and presenting called " The Attraction of Microphone".
Interesting! And when did you become interested in inventing?
– For me, invention is a combination of art and science. I mean, invention is a kind of creation. Ever since I was a teenager, I've always been trying to create something, and it started with drawing and collages. Over time, I got interested in people's needs
  I was interested to see what society needs in general, locally, nationally, and globally, and I tried my best to develop ideas in order to meet those needs.
. But since I entered the field of business and started teaching its contents, I was always concerned about inventing something that could help in the field of business. And that's how the idea of a "signature machine" was built-in.
Very interesting. could you provide us with a brief explanation about the "signature machine"?
In the new age, speed is one of the main parameters of life and business. The faster you can complete your work with quality, naturally, you will be more comfortable and ahead of your competitors.
The main question and the important issue for me was how a manager or business owner can read the documents related to his work and sign and approve them in the shortest time. Especially if this manager is not at his workplace and is not present at his workplace for any reason such as travel, illness, etc.
On the other hand, the Corona crisis also dictated new conditions for businesses and the need for changes in the business system became necessary, like expanding online businesses or remote working more officially, etc. This issue also became the reason for the emergence of this issue or let's say this need
"Signature machine" is a device that can sign required documents, such as contracts, bank checks, guarantees, and so forth, online and with high speed.