Hetvi Karia: Shares Her Story Of Success And Struggle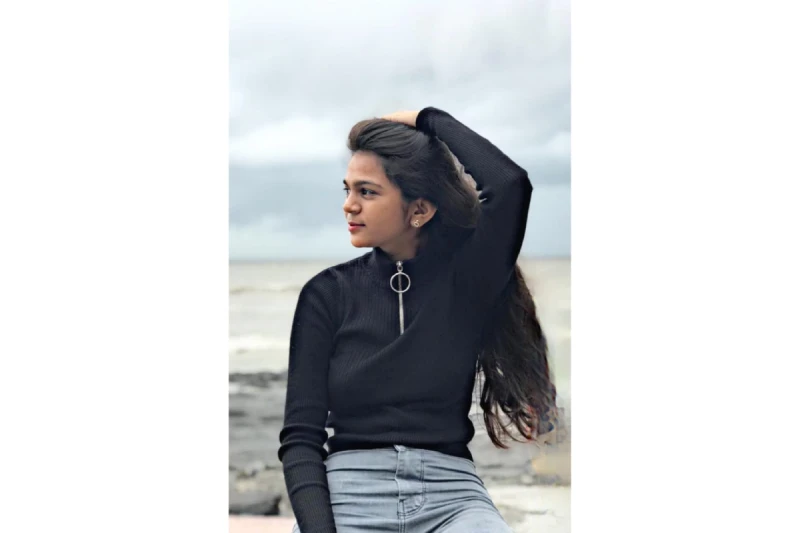 In the 21st century, there have been many women that came upfront in different fields of career, where they normally refrained themselves from opting to. The advancement of women in choosing a variety of career options has indeed changed the whole perception of the society towards a gender in many terms.
Hetvi karia is one such name that is prevailing in the field of digital marketing.
In a world surrounded by ambitious men looking down on women, who work hard for success the same as them, she is something of a different persona. She actually did succeed in coming out of the stigma of working women being not successful as men and has now earned herself a prominent name and place in the area of digital marketing.
She is a young 20-years-old Interior designer, Co-Founder of the leading digital marketing company named team wizard media and Women President of the South Mumbai Crime Prevention Department from Mumbai, India. She has been a very successful entrepreneur and reassures herself that this is just a small step towards the goal that she's seeking for.
She has been a very ambitious girl right from the start of her career. She has had to go through a lot of struggle to be in the position that she is in now. It took a lot of patience, adjustments , failures and faith to pull apart all the stereotype mentality towards her, primarily for being a women entrepreneur.
Her way of passion isn't just limited to her hardworking mentality but also her willingness to take risk. Being a youngster, many would tremble to take risk in their business matters in fear of failure, especially being a woman, it's more stressful to take risks because of the successful businessmen around them who would not leave chance to take a dig at a women's fall. But here, Hetvi karia showcased her brilliance and her maturity to take decisions and stand by it, whatever happens. This is one of the reasons she was able to come up with "Team wizard media".
She takes pride in being a woman and expresses her struggles and concerns that she had faced all along her journey and she stands as an inspiration to young women entrepreneurs out there who are constantly being brought down by the society and the egoistic people around them. She gives the message that time, age and gender doesn't matter in front of talent and hardwork and that it's just a matter of time by which one is able to grab the success by it's head.
She stands by women empowerment and works towards the welfare of struggling women in the society. She herself being the victim of a biased attitude towards a particular gender, helps the other entrepreneurs and working women to aim for something bigger than what they're now in. She gives confidence to them and encourages them by shedding light on her path to success and motivates them to do more.
There have been many successful Women entrepreneurs when we search down history. The point being, the ratio of women opting a business career in comparison to the men is least likely. In a quite difficult and different field of career option, Hetvi Karia has managed to hold on to her success and was able to build her way towards it. She is a solid symbol that, It doesn't take years of effort to taste success in a business career, even if you're a woman. It's just pure determination and focused work that made her what she is now. She is the rising star and is bound to be one of the top entrepreneurs that India awaits.