Hong Kong demonstrates its desire to become a crypto hub with new regulations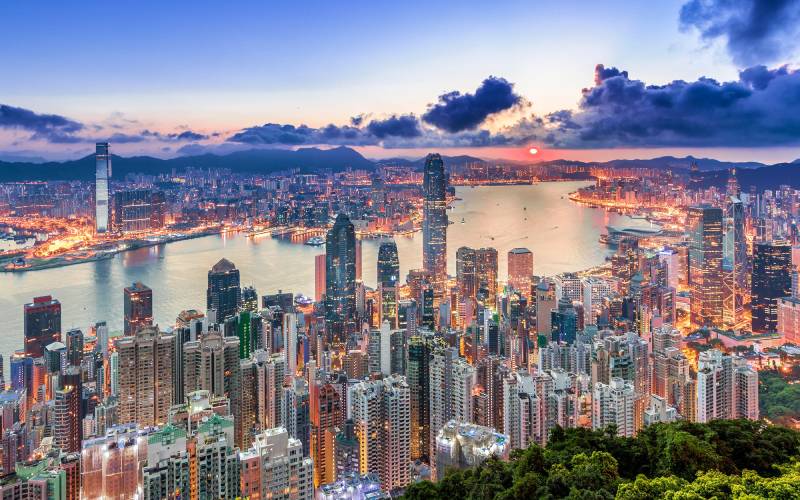 Other locales are emerging as new hubs for the virtual asset industry as the United States government continues to regulate the crypto industry. In stark contrast to mainland China across its border, where crypto-related transactions are outright prohibited, Hong Kong proposed rules on Monday that would permit retail investors to trade certain "large-cap tokens" on licensed exchanges.
Hong Kong intends to allow retail investors to trade certain digital currencies on licensed exchanges in a significant move to establish itself as a crypto hub. This action goes against China's outright ban on crypto-related transactions and the United States' crackdown on the crypto industry.
Although it was not specified which large-cap tokens would be permitted, a spokesperson for the Securities and Futures Commission (SFC) stated that Bitcoin and Ether, two of the most valuable digital assets by market value, would most likely be used.
Although the Securities and Futures Commission of the city did not specify which large tokens would be permitted, a spokesperson for the regulatory body stated that Bitcoin and Ether, two of the most valuable digital assets by market value, would most likely be used.
The regulator of the securities and futures markets in Hong Kong announced safeguards like risk profiles, reasonable exposure limits, and knowledge tests.
Additionally, the SFC stated that the consultation period would end on March 31 and that retail trading would be permitted on June 1.
The city's crypto exchange framework is currently voluntary and only allows clients with portfolios of at least HK$8 million. In late October 2022, Hong Kong took steps to legalize crypto trading for retail investors.
The government of Hong Kong has already granted permission for exchange-traded funds (ETFs) to invest in CME Group's (CME) Bitcoin and Ether futures and has begun selling the first digital green bonds in February.
In collaboration with OSL Digital Securities, Interactive Brokers (IBKR) launched cryptocurrency trading in Hong Kong at the middle of February.
Web3 startups in China have largely abandoned the domestic market and turned their
attention elsewhere since the country's crackdown on cryptocurrency trading. Even though they typically continue to keep developers in China in order to tap the country's large pool of affordable tech talent, some of the more creative ones have chosen to establish new bases in friendlier locations like Singapore and Dubai.
Some of these Chinese-founded web3 companies that have been in exile may return to Hong Kong and be closer to home as a result of the city's introduction of a more relaxed regulatory environment for cryptocurrencies.
Given the flurry of bankruptcies and layoffs that have wracked the global crypto industry, China's clampdown on crypto trading to protect individual investors from speculative activity seems timely now. However, despite the collapse of the crypto bubble, capital, and talent continue to pour into web3. It's hard to imagine Beijing staying still while the rest of the world works on the components that, according to some, would start a new wave of innovation as big as the internet right now.
With some protection for China's one billion internet users, Hong Kong, which has a long history as a financial center, could serve as a laboratory for policymakers to test the potential of blockchain technology.
All centralized virtual currency exchanges in Hong Kong that offer services to investors in the territory or operate in the city must obtain licenses from the securities and futures authority, according to the proposal. The announcement states that the requirements "cover key areas such as safe custody of assets, know-your-client, conflicts of interest, cybersecurity, accounting and auditing, risk management, anti-money laundering/counter-financing of terrorism, and prevention of market misconduct." Other key areas include cybersecurity, accounting and auditing, and risk management.
"In addition to ensuring suitability in onboarding clients and token admission, the other key proposals relate to token due diligence, governance, and disclosures."
To put it another way, Hong Kong IP addresses must be blocked by centralized cryptocurrency exchanges until they obtain the necessary permits to operate there.
The new licensing system will go into effect on June 1 and the regulatory requirements can be discussed until March 31.