How authorities are catering to a real-time crisis with UAVs: Elimination of unexpected threats on the cards?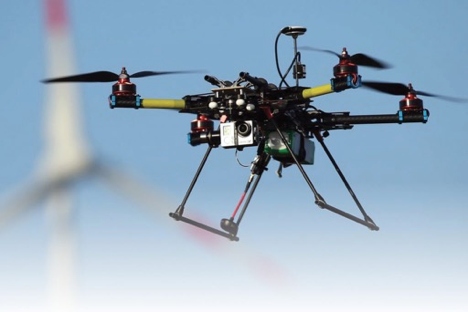 The focus has again shifted to unmanned aerial vehicles in France after the law enforcement agencies used the technology to impose restrictions on the movement of the people in the wake of the worsening Covid-19 situation.
The authorities used drones to remind people of the restrictions and avoided large gatherings at the hotspots, although it was not for the first time that the technology was used to make a complex job easier.
Drones have enabled enterprises to bridge the gap during emergencies, expanding their reach by allowing the integration of payload. However, some unexpected threats have proved to be the Achilles' heel of air robots, as they can make a simple mission look difficult and prevent the drones from capturing vital information, something that was evident during the operation in France.
This is where Aeraccess, a French technology solutions provider can bridge the gap with its visible HD and thermal sensor integrated products. The company's impressive product range has attracted investment from Luxembourg-based Boundary Holding, led by Rajat Khare.
The HawkEye MK I UAS, one of the best products developed by the company, is capable of eliminating unexpected threats through low visual signature capabilities. With its lightweight and silent features, the product is capable of getting closer to the target.
For instance, it is a tedious task to carry fixtures to the rooftops of a skyscraper during a critical mission, but the same job can be performed with ease by using HawkEye MK I UAS.
Aeraccess is known for building an innovative portfolio of unmanned aircraft systems, a distinct feature that has helped the firm attract funding from leading investment firms, including Boundary Holding.  
The prevalence of drone technology is changing the security paradigm in a comprehensive way, as it is widely accessible and cheaply available. At this juncture, authorities are keen on eliminating the thorn in the flesh, as it can limit the scope of drones in the long run.
It is understood that the ability of drones to get closer to the target could determine the success of any operation, making the case robust for companies like Aeraccess.
Nowadays, many companies are using drones to enhance their operations. This technology has proved to be a game-changer across sectors, and the usage of unmanned aerial vehicles during the pandemic has further highlighted their undisputed scope.
However, there is still room for improvement with increasing security concerns and challenges, making it important for such technologies to keep evolving day in and day out.