How To Track The Gold Spot Price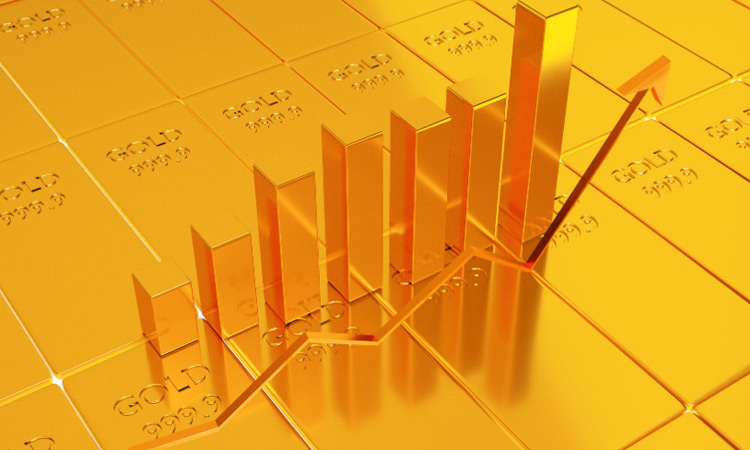 Gold has been a traditional investment for millennia. It has safeguarded investors' money against inflation, economic and political uncertainties, making it a high-risk, high-reward investment. It would be best if you watched the spot price of gold closely.
The gold spot price, which changes according to market supply and demand, indicates the current market value of gold.
Our blog will explore practical methods to track the gold spot price.
Bullion Dealers
Surveillance of bullion dealers is a reasonable means for keeping track of the gold price for investors. These dealers trade in precious metals and provide customers with current market prices. A handful also offers predictive tools that aid investors in making informed decisions based on forthcoming price trends.
Gold Price Charts
Gold price charts depict the fluctuation of the gold spot over time and are widely available across various websites, offering different chart types, including line, bar, and candlestick charts. Other periods, such as a day, week, month, or year, can be selected to view the historical pricing data. In summary, comprehending charts is crucial for practical analysis.
News Websites
One approach for investors seeking to comprehend gold pricing trends is to track relevant news sources. This precious metal is impacted by global events like natural disasters, socio-economic issues, and changes made by central banks worldwide.
Keeping up-to-date with news and updates on these topics assists in anticipating gold price fluctuations. This insight could improve the decision-making of investors when judiciously investing their funds.
Technical Analysis Studies
Technical analysis studies assist investors in tracking changes in gold prices by using advanced analytical methods that perform pattern identification and trend analysis. These methods offer insightful predictions about future movements within the gold market landscape.
Forecasting potential profit-making opportunities effectively and managing risks appropriately, this information helps inform traders' decision-making.
Gold Mining ETFs
Gold ETFs (exchange-traded funds) are a type of security that tracks the price of gold. They are popular among investors because they are cheaper than buying physical gold and offer the same exposure to the gold market. ETFs like VanEck Vectors Gold Miners ETF, iShares Gold Trust, and SPDR Gold Shares offer the latest gold market prices.
Gold Futures
Gold futures represent the future delivery of gold at a predetermined price. Trading gold futures can be challenging as it requires some knowledge, but it can be an excellent way to track the gold spot price. You must create an account with a brokerage firm offering futures trading and download a futures trading app.
Social Media
Social Media platforms are a great place to track the gold spot price. You can follow professional traders, gold experts, and market analysts on Twitter and LinkedIn for market insights and price updates.
How To Track The Gold Spot Price – In Conclusion
Tracking gold spot prices is essential for anyone investing in precious metals. The ways we discussed in this blog make keeping an eye on the gold market much more convenient.
It is crucial to remember that gold prices fluctuate considerably; hence hasty decisions should be avoided. Research and consult a financial advisor to make the best possible investment choices.