Hungry? Meet Ukraine's first restaurant reservation app, RSRVIT APP is the first automated reservations app.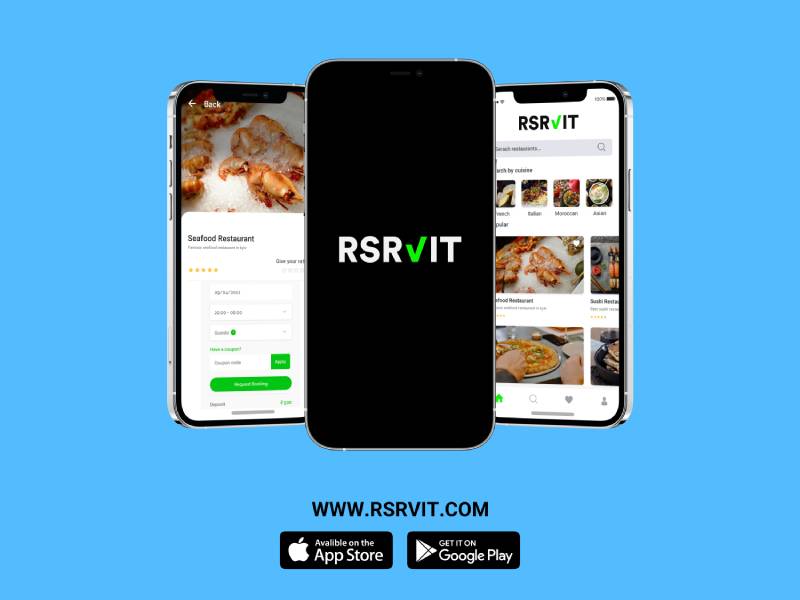 The app has three main sections: Restaurants, search, and user. The first section lets you browse through Restaurants. At the moment there are over 50 restaurants in Kyiv available for online booking. The next section lets you browse through more than 1,000 user-generated food pictures.
The third feature – search – lets you find restaurants based on various criteria like price, distance, and rating. Furthermore, you can also browse restaurants from the Google Maps embedded inside the app. I wish that you could also get directions with that feature, though, which would make the mobile experience even more fulfilling. The fourth feature is quite obvious; review your online activities like bookings, "RSRVIT" (equivalent to Facebook's likes), and reviews.
I don't think it's a common habit to make online reservations yet in Ukraine, but RSRVIT APP wants to change that by offering incentives like discounts and an easy booking process.
RSRVIT app partner restaurants can turn over tables quickly in peak hours reducing total waiting times by up to 30 minutes per table, while offering customers a group booking facility. This ranges from individual bookings to groups of two upwards and opens up corporate, meeting, family and friendship bookings.
Tables are booked in advance and restaurants. The deposit is already paid for so there are no lost revenues due to no-shows.
The fact is; consumers are already discovering restaurants on Instagram, reserving tables on reservation apps, viewing menus online, sharing food pictures and paying with other mobile applications after eating. They are forced to use different products for each action, which makes the experience clunky and difficult for restaurants to support. RSRVIT streamlines the process in one seamless app, creating a community of engaged foodies connected to their favourite restaurants.
For now, interested persons can download the RSRVIT app from the Apple App store or Google Play, also follow in Instagram @RSRVIT , visit WWW.RSRVIT.COM