Most influential chef in the Middle East- the chef Adam Schihab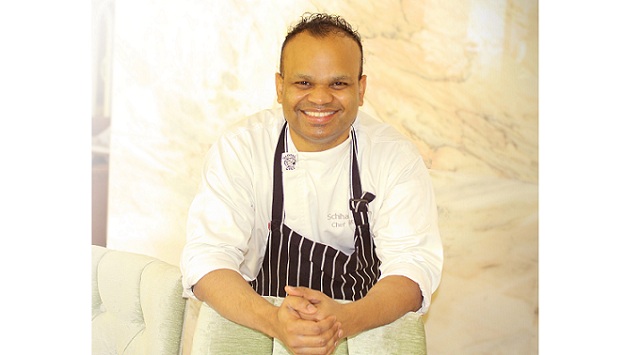 Adam Schihab is an avid cook, a chef, a food designer, and many achievements under his arm. His dignity transcends him, as he is known for attracting the world by his creation from the look, taste, and aroma. Chef Adam Schihab is no ordinary patisserie; this world-renowned and highly regarded chef has produced a mouth-watering beauty and made a name for him in the world. With more than 20 years of work in the global food industry, he finally embellished the world with recipes for his delicious food, mouth-watering and searching for sugary dishes, dishes, and a niche he is often associated with, and stepping on the stone of his work.
Chef Adam Schihab is the only chef who belongs to the Maldives and working in Saudi Arabia. He was born in the Maldives and started his business in Saudi Arabia. No other Maldivian did this previously, chef adam Schihab is the only person with Maldivian nationality who is charming foodies through his delicious recipes in Saudia Arabia. He is based currently in al- Khobar, Saudi Arabia. He has recently joined the Vanille group of Saudi Arabia and worked as a Head of operations and as executive chef in the vanilla restaurant, attracting people through his charming recipes. He is not well known just as a culinary chef and a partner of many beverages, food companies, and catering groups throughout the Middle East and Asia. Chef Adam Schihab has been an exciting foodie and chef for two decades around different parts of the world.
Chef Adam Schihab has written a book "the islander chef" which is the best cooking book throughout the Middle East and Asia. He revealed that he had no plans to publish a cookbook, but because of the huge demands he received from his fans and fans on social media, his friend and family eventually wrote down recipes he believed were an excellent way to honor his advisers, world-class chefs, and customers and manage their taste. He did so in return for the people who helped him become the most famous chef in the competitive food industry.
He says that this book is a token of gratitude for all the people who supported him in his journey and found his creation well, whether it was traditional food or his spin alone, or something unusual. People who praise it and demand more may not thank them enough. His book is unlike any other traditional cookbook on the market; not only a well-cooked selection of recipes from the Islander chef himself but successful chefs like Gregoire Michaud and Alexandre Ferreira.
Chef Adam, also known as an Islander chef, gained fame over two decades of his career, ranging from serving at some of the world's best restaurants and restaurants and publishing a popular cookbook entitled "The Island Chef". The rise of world-famous fame after every landmark, interview, TV show, and more have made the chef realize that entertaining and educating the customer base around the world is just as important as serving a hearty meal.
Tourism is the backbone of the country's development. It strengthens the country's economy and builds its reputation around the world. It creates thousands of jobs, improves infrastructure, and provides a bridge of friendship between outsiders and citizens. Besides, the first and most important thing is food, delicious treats, and delicious recipes when exchanging culture. Chef adam Schihab has inspired foodies through his magical taste worldwide, including many five-stars and seven-star hotels. He has worked as a senior chef in four seasons, Conrad Hilton Dusit Thani, Ritz-Carlton, Waldorf Astoria, and Relais & Châteaux in France. He has worked in ten different countries of the world like Italy, Egypt, the United States, Papua New Guinea, Qatar, Oman, Indonesia, Australia, Maldives, and the Philippines.