Ivan Piddubny: Google Doodle celebrates world champion Ukrainian wrestler's 150th birthday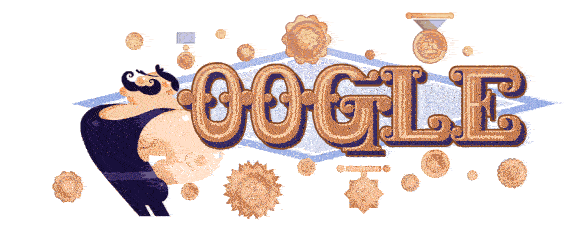 Google Doodle celebrates the 150th birthday of the Russian Empire and later the Soviet Union-Ukrainian professional wrestler and a world champion Ivan Piddubny (Іва́н Підду́бний; Ива́н Подду́бный), on October 8, 2021.
Who was Ivan Piddubny?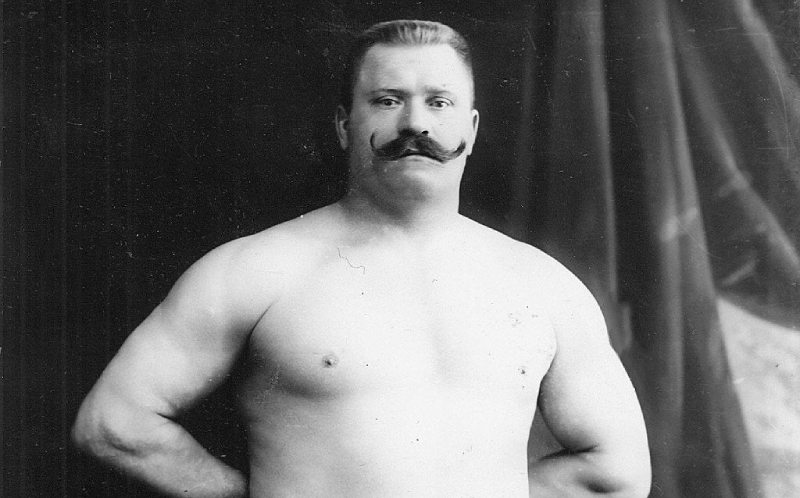 Ivan Maximovich Poddubny (Іва́н Максимович Підду́бний; Ива́н Максимович Подду́бный) was born on John the Apostle day on October 8th, 1871 into a family of Zaporozhian Cossacks in the town of Krasenivka, in the Zolotonosha county (uyezd) of the Poltava Governorate of the Russian Empire (present-day Zolotonosha Raion of Cherkasy Oblast, Ukraine). Ivan Poddubny is sometimes spelled as Ivan Piddubny.
Ivan Piddubny started his sports career around 1900; his career went on for around forty years and he has never lost a reasonable battle. After leaving home at 17 years of age looking for a better life, Piddubny looked for some kind of work in the ports of the Crimean town of Feodosia.
In Feodosiya, Ivan Piddubny began to practice with kettlebells and partook in some wrestling fights. At some point around 1897-1898, he began traveling with circus tours and performed at first in Sevastopol and later in Kiev fields.
Ivan Piddubny joined the circus as an indomitable wrestler in 1897, denoting the beginning of a whirlwind career entertaining audiences around the world.
Sometime in 1903, Ivan Poddubny joined the Saint Petersburg Athletic Club with which he took an interest in World Championships in Moscow and Paris. In 1905 he became the World Champion in wrestling in Paris and later toured Italy, Algeria, Belgium, Berlin, winning a championship in Nice.
By 1906, Ivan Piddubny was the first wrestler to win two world championships. The series of wins proceeded with six world titles that procured him lofty names, for example, "The Champion of Champions."
In 1906, Ivan Poddubny won two more World Cups in Paris and Milan. Before getting back to his home in Krasenivka in 1910, he additionally won a few more world cups in Vienna, Paris, and Frankfurt.
Ivan Piddubny repeatedly won Greco-Roman wrestling "World Cups" among authoritative professionals, including the most authoritative of them – in Paris (1905–08). In 1925–27 he acted in Germany and the US.
At some point in 1913, Poddubny partook in another World Cup in Moscow where he became a runner-up.
In the 1920s, Ivan Poddubny was touring the United States remaining undefeated while visiting New York City, Los Angeles, Philadelphia, Chicago, San Francisco. During his tour in the United States, he had to battle freestyle as his rivals.
At age 56, Ivan Poddubny won a beauty contest among men in the United States. Later Ivan kept on acting in the Russian circuses retiring at long last at age of 70.
Even though Ivan Poddubny retired in 1941 at 70 years old, his incredible legacy suffers as numerous Ukrainians are known to in any case say "like Piddubny" to portray somebody's strength.
Ivan Piddubny's last farewell performance he did in the Tula city circus in 1941. After his retirement, he with his wife settled in the Kuban purchasing a two-story house with a garden in Yeysk.
In November 1939, Ivan Poddubny was given the title of Honored Artist of the RSFSR, and in 1945 that of Honored Master of Sports.
Ivan Poddubny kept a long lifelong professional competition with grappler Stanislaus Zbyszko. He died undefeated on 8 August 1949, in the town of Yeysk, in the Kuban region in Southern Russia from a heart attack.
There is a monument devoted to Ivan Poddubny in his home village of Krasenivka. There is additionally the Ivan Poddubny Fund headed by Petro Dusheiko (former governor of Chornobai Raion). The Fund supports the annual festival of bogatyr strength which is led starting around 1998. The celebration which gets together to 10,000 individuals was visited once by a grandson and great-grandson of Ivan Poddubny who showed up from Kazakhstan.
In 2015, a former Republican Higher School of Physical was renamed Piddubny Olympic College, Culture in Kyiv to honor Ivan Piddubny.
On October 8, 2021, Google featured a Doodle on its homepage for celebrating Ivan Piddubny's 150th birthday.