KARAN VAGHASIA- FOUNDER OF THREE FIRMS AT THE AGE OF 23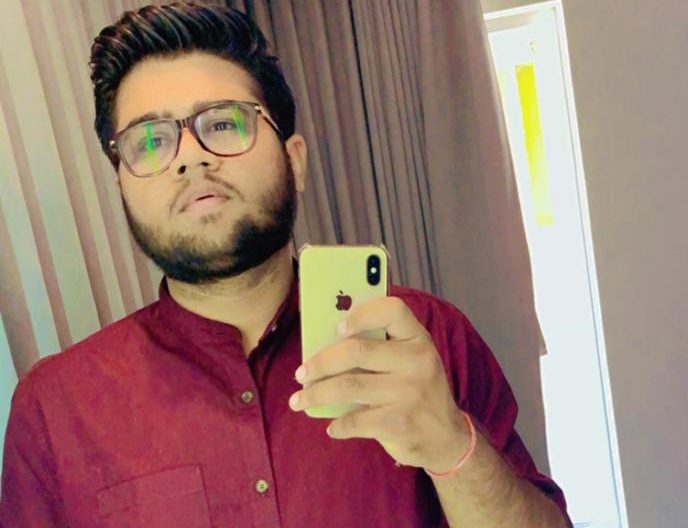 We always forget to believe in ourselves on this path of life. Most of us now end up being hurt or harmed one day by mistakenly trusting in others. We don't accept that our capacity is thereason why we don't believe in ourselves. The thing is that if we continue to trust in our abilities, then we will gradually begin to believe inourselves, and ultimately it will lead to success. 
We're going to speak today about a man whose incredible trust in him led him to achieve several things at an early age.
Karan Vaghasiya, founder of three firms, one is a cyber security company called "Cyberinject" and another is a digital marketing company named "Digital Square" and a social media management platform named "Stackyourpost" Not just that, from the last 5 years he has expertise in social media management. He runs 3 businesses at the age of 23 when we complete our degrees,this is a massive task. Born and raised in Rajkot, at the age of 16, Karan left his home and began to learn cyber security. He became the certified M tech at the age of 18 when we just completed our 12th level, and not only this, he has trained more than 10,000 individuals in the direction of cyber security.
He has shown that age is just a number to grab success. Inspiration,  commitment and a hunger to fulfil your dreams are the only instruments you need to succeed. 
That's why Karan had that appetite, because he is in a decent role.
He has solved several instances related to that and provided protection to MNCs as a cyber security expert. 
We all know that we are helped in many ways by technology. For our convenience, technical advances are carried out. But many individuals do not have morals at all, the crime rate is high as we see around us, but the cyber cell was not spared as well. We experience too many hacking cases every day.
He had appeared on TV9, NewsNetwork18, Divyabhaskar and GTPL national television as an expert advice on various cyber crime cases.He has won awards from the MNCs where he worked, as well as is the winner of the 2018 Cyber Security National Level Competition.You need to start your mind and determination to get started, then the path to your success will begin to make its own way. 

When asked for a message to youth then he said only one line i.e. NEVER GIVE UP ON YOUR DREAMS.
Below are the links for his website-
http://stackyourpost.com/
http://karanvaghasiya.com/