Maliheh Afnan: Google Doodle Celebrates Palestinian Middle Eastern Artist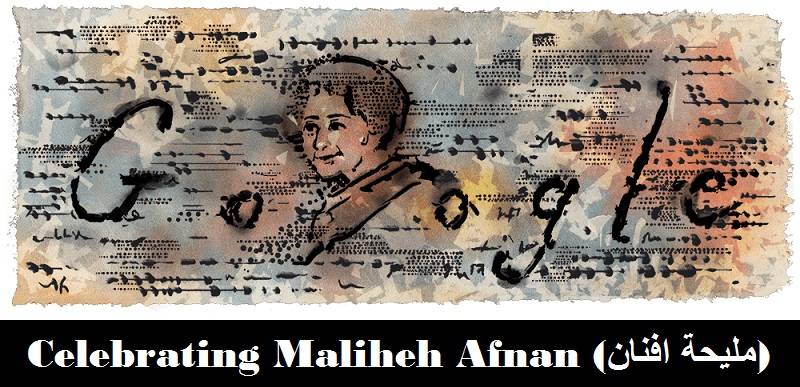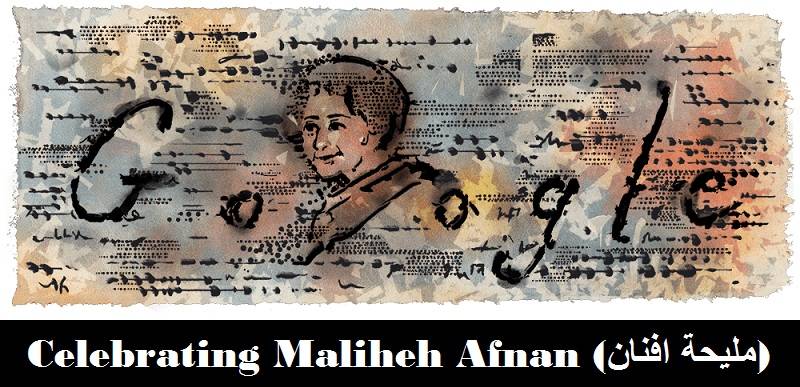 Google Doodle celebrates a Palestinian-born artist Maliheh Afnan (مليحة افنان), who is broadly recognized among the most significant Middle Eastern artists of the 20th century, on July 5, 2021.
Who was Maliheh Afnan (مليحة افنان)?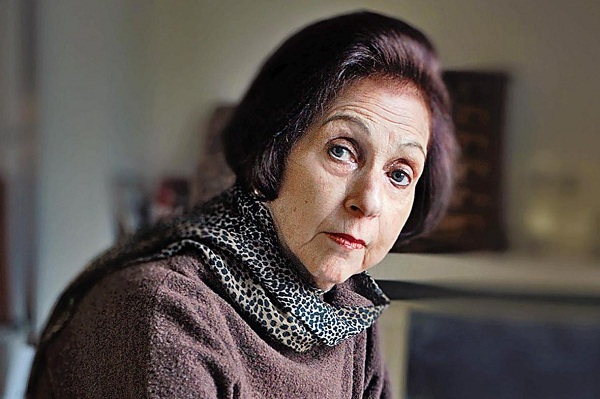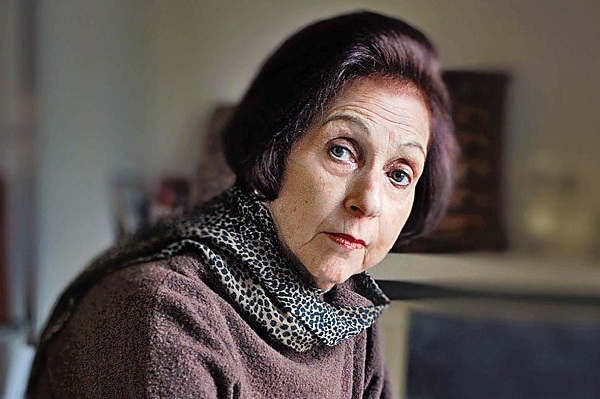 Maliheh Afnan (مليحة افنان) was born on March 24, 1935, in Haifa Palestine to Persian parents, before her family looked for refuge from war in Beirut, Lebanon in 1949. In what she called "written paintings," her antique style mixed media investigates themes, for example, exile and displacement while recognizing Middle Eastern struggles and the impact of her cultural heritage.
Maliheh Afnan was the great-granddaughter of Bahá'u'lláh, the prophet of the Bahá'í Faith, even though she was not a member of the Bahá'í Community. Maliheh Afnan moved to Beirut with her family in 1949. She got a BA from the American University of Beirut and a MA in Fine Arts from the Corcoran School of the Arts and Design in Washington, D.C. Afnan lived in Kuwait from 1963 to 1966, in Beirut from 1966 to 1974, and in Paris from 1974 until 1997, when she moved to London.
As a child, Maliheh Afnan was fascinated by written language and calligraphy. Her own mail went to her home in three languages- Arabic, English, and Hebrew. However, at that point, she was unable to read or write, and would rather fill pages with designed writing. This trend proceeded into her current works, where imagined writing and numbers are consistently present – even in the landscapes. Later in life, she pulled more inspiration from Mark Tobey, who worked in an abstract script. He tutored her while she visited Switzerland.
Maliheh Afnan's work has been shown basically in France and London. In a Basel gallery in 1971, her first solo show was coordinated by the American artist Mark Tobey. Her work is included in the collections of the Metropolitan Museum of Art in New York City, the British Museum in London, the Written Art Collection in Germany, the Institut du Monde Arabe in Paris, and the BAII Bank Collection in Paris.
Maliheh Afnan's work is generally done on paper, with palettes made out of blacks, reds, and browns. People have contrasted it with old scrolls and tablature. She pulled from a variety of impacts, likely because of her childhood in middle eastern culture and her education and later life in the western world.
Maliheh Afnan (مليحة افنان) rejected labels like "Middle Eastern Artist" and "Female Artist," demanding those are simply things that happen to be true. She accepted that if rather than focusing on what makes individuals unique, we should focus on our "common denominator" of humanity, and that the world would be better for it.
Afnan additionally expressed the belief that it is important to stick to your own standards.
Maliheh Afnan (مليحة افنان) died on January 6, 2016, at 80 years old in London, United Kingdom.
Today, Maliheh Afnan's collections can be found in galleries across the Middle East, in various European museums, and in New York's Metropolitan Museum of Art.
On July 5, 2021, Google featured Doodle on its homepage for celebrating Maliheh Afnan (مليحة افنان).
The Institute of Contemporary Arts in Milan included Maliheh Afnan's 1979 piece "Wartorn" in a virtual group exhibition "The Symmetry of Fragility," which finished on this day in 2020.